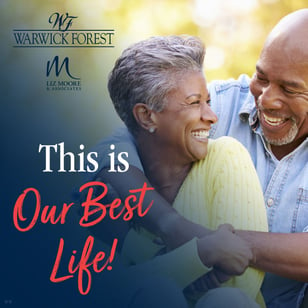 Join Liz at Warwick Forest on July 29th from 11-1pm as she answers the question "Will Your Home's Value Continue to Rise?". If you or someone you know has been thinking about selling and moving to a senior living community, you won't want to miss this!
Food and beverages will be served. Limited seating available as COVID-19 safety precautions are still followed.
RSVP at https://forms.gle/VPRB4LWvJXx1pgEv5, email WarwickForest@rivhs.com, or call 757-886-2200.