Only you can decide how much you are comfortable paying for your housing each month. In most cases, your lender can consider only if you are able to repay your mortgage, not whether you will be comfortable repaying your loan. Based on your whole financial picture, think about whether you want to take on the mortgage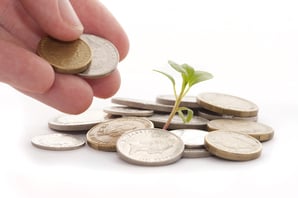 payment plus the other costs of homeownership such as appliances, repairs, and maintenance.
You can find calculators to help with this process at www.lizmoore.com/buying/mortgage-tools .
Compare Apples to Apples
The lowest advertised interest rate may not necessarily be the best option, since fees can significantly drive up the cost of a mortgage. In general, a mortgage with higher fees will have a lower interest rate, so it's important to ask about loan origination and underwriting fees, broker fees, and other closing costs. Some fees are paid up front when you apply for a loan (application and appraisal fees, for instance), while others are collected at closing. Ask the lender which fees you will be charged, and to explain to you what each fee covers.

There are a multitude of different loan programs from which to choose: VA, FHA, VHDA, conventional, and more. Once you have decided on a loan product, be sure to use the same criteria to compare one lender to another: they should price the same product, term, down payment, credit score, etc. You'll need to analyze both interest rates and fees to insure you have an accurate picture to make the best decision.
Are you thinking about starting the home buying process? Talking to a local lender is a great first step! Contact Gee Horton, with Tidewater Home Funding, at ghorton@tidewaterhomefunding.com and she can help get you started.