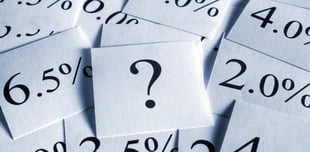 When purchasing a home and applying for a mortgage, you will often hear the term "rate lock".

Your Loan Estimate may show a rate that has been "locked" or a rate that is "floating," which means it can go up or down. Mortgage interest rates change daily, sometimes hourly. A rate lock sets your interest rate for a period of time. Rate locks are typically available for 30, 45, or 60 days, and sometimes longer.
The interest rate on your Loan Estimate is not a guarantee. If your rate is floating and it is later locked, your interest rate will be set at that later time. Also, if there are changes in your application — including your loan amount, credit score, or verified income — your rate and terms will probably change too. In those situations, the lender gives you a revised Loan Estimate.

There can be a downside to a rate lock. It may be expensive to extend if your transaction needs more time. And, a rate lock may lock you out of better market pricing if rates fall. Be sure to explore rate locks in depth with your chosen lender.
Are you thinking about starting the home buying process? Talking to a local lender is a great first step! Contact Nina Efird, with Fidelity Bank Mortgage, at nina.efird@lionbank.com and she can help get you started.
Are you interested in hot real estate topics, tips and trends?
Click below to subscribe to our blog!