Mark your calendars – our Annual Cupcake Wars fundraiser will be held on Friday, February 10th from 11am – 2pm (or until we run out of cupcakes) in ALL THREE Liz Moore offices! Get creative and donate your prize winning treats, or stop by and pick up some baked goods for your sweet tooth. All proceeds will go to CHKD and Comfort Zone Camp.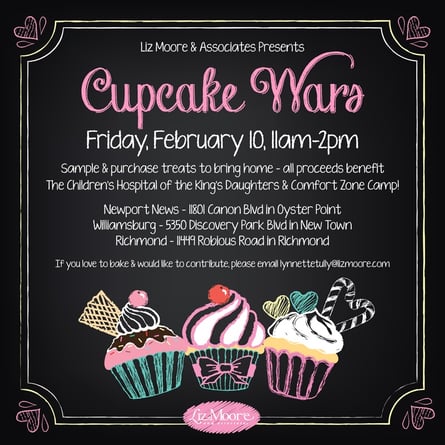 For more information on how you can contribute to this event, email Lynnette at lynnettetully@lizmoore.com.
Help us spread the word by inviting your friends and sharing the Cupcake Wars facebook event on your wall!