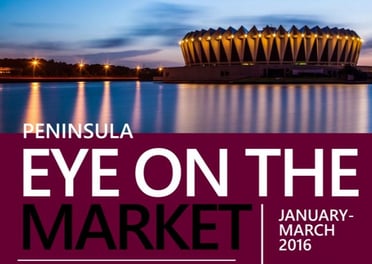 A steadily declining supply of inventory has led to a robust Spring market on the Virginia Peninsula (REIN MLS areas 101-112).
The current market has a 5 month supply of inventory (down from 7.3 months in January), which has dropped below the balanced market of a 6 months supply, indicating a trend favoring sellers. Pending sales are up 21% for the first quarter, as compared to the first quarter of 2015. Liz Moore & Associates Williamsburg office celebrated a record March, and is pacing to set yet another record this month! What does that mean for you? It's a great time to sell!
The first step in pricing your home right is finding a professional real estate agent who can help you do just that. Email us at concierge@lizmoore.com or click below for a complementary market analysis on your home.
Are you interested in hot real estate topics, tips and trends?
Click below to subscribe to our blog!
Subscribe!