There is no doubt that Spring will be a welcomed season here in Hampton Roads, Virginia. And with the change in weather comes our favorite Spring time activities - baseball, gardening, bike riding, and yard sales!
The Daily Press has published a list of the top five yards sales in the area. An avid yard sale-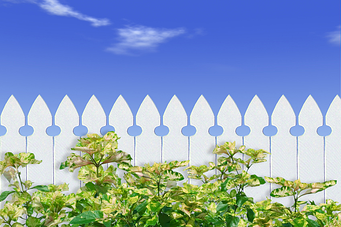 er, or not, don't miss these opportunities to find some hidden treasures:
Ford's Colony
This community's sale will take place on Saturday, March 15 from 8 a.m. to noon at the Historic Triangle Community Center, 312 Waller Mill Road, Williamsburg.
Kingsmill
This sale has been known to draw thousands of shoppers to the Busch Gardens overflow parking lot. This year the sale will take place Saturday, March 22 from 8 a.m. to 11 a.m.
Kiln Creek
This Newport News community hosts its annual spring sale on Saturday, April 5 from 8 a.m. to 1 p.m. The rain date is April 12.
Hilton Village
The Hilton Village yard sale, where it is more advantageous to park and walk, than drive, is scheduled for April 26.
Virginia's Longest Yard Sale
"Virginia's Longest Yard Sale" will be held from 8 a.m. to 4 p.m. Saturday, June 7, in Mathews County. Organized by the county, the communitywide "yard, barn and collectibles sale" will stretch for miles across various spots. Shoppers can pick up a map of participating locations at the county's visitor center, 239 Main St., Mathews. For more information, go to visitmathews.com or call 804-725-4229.
The Daily Press will publish a more comprehensive list of yard sales on Sunday, April 20. Make sure your sale is included by emailing the details to npaitsel@dailypress.com by Friday, April 11.
Interested in finding more things to do in and around the Historic Triangle? Subscribe here to our blog as we post ideas frequently. You also can purchase a copy of Liz's recently published book, 101 Reasons to Love Living in the Historic Triangle, in either paperback or e-book version by clicking the button below.
Are you interested in hot real estate topics, tips and trends?
Click below to subscribe to our blog!