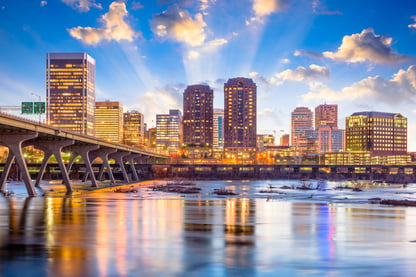 By: Lauren Cummings
Plan your weekend trip to Richmond, Virginia with a thought-out itinerary from local insiders. We love sharing the beauty of our hometown, and we are so excited to show you why we love where we live!
Book Your Stay
Book your stay at one of our most-trusted favorites.
The Boulevard Inn is a bed and breakfast providing luxurious and stylish arrangements that not only make you feel at home but offer next-level comfort for the duration of your stay. They offer a European-style buffet breakfast daily, so you can fuel up for your day of activities in the main dining room of the inn. It is in the historical fan district and is within walking distance of tourist attractions and various dining spots.
The Jefferson Hotel provides high standards for luxury and has an immaculate reputation, earning its place as one of our most-trusted hospitality destinations. The hotel is crafted with beautiful architecture and is known for its custom furnishings, rich fabrics, and unexpected details. The rooms provide spacious dressing areas and marble baths, and you will find the service to be of superior standards.
An artsy hotel, Quirk Hotel Richmond, is perfect for those seeking a modern feel with endless comfort. The rooms offer a light and airy aesthetic with a cheerful ambience. Guests can expect unique art from local artists upon entering their room, along with soft, white duvets and oversized pillows for a restful night's sleep.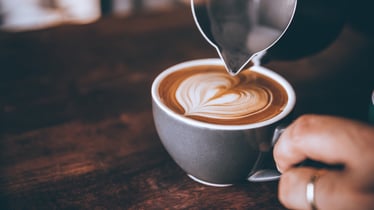 Rise & Shine
We have the inside scoop on the best places to grab a coffee or have a nice brunch to fuel up before your plans for the day.
Social 52 is one of our favorite spots for a high-quality American breakfast or lunch. The build-your-own Bloody Mary menu and variety of mimosa flavors are also an enticing aspect of the menu. The breakfast dishes are southern fare inspired, but the atmosphere sticks to the urban feel that the city provides. Try one of our favorite options, the Shrimp and Grits or the Chicken and Waffles!
The Ironclad Coffee Roasters serves a specialty grade cup of joe. This isn't your average café – Ironclad Coffee takes care in each step of the coffee brewing process. From cultivation to roasting, this coffee is made with care and expertise. The shop is also known for its outstanding customer care. This coffee shop is worth a trip to Shockoe Bottom during your stay!
What to Do & Where to Go
Richmond is known for the arts. The Virginia Museum of Fine Arts, or VMFA, is a popular destination to explore various exhibitions and artifacts. You can choose to tour the museum on your own, or you can book a tour with a tour guide that leads the group with expertise on the subjects throughout the museum.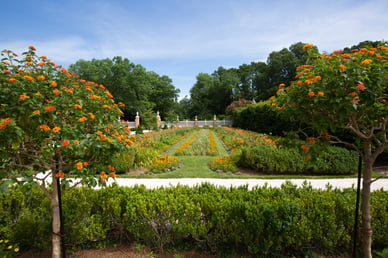 Maymont Gardens and Victorian Estate is a must-see for those who appreciate strategically landscaped gardens or are curious about the Gilded Age. You can plan to have a picnic in the gardens in a secluded area or walk along the paths that take you through the formal gardens and arboretum. Take a self-guided audio tour in the Maymont Mansion to learn about the people who lived and worked there.
Kings Dominion is an action-packed theme park that is about a 30-minute drive from downtown Richmond. It's a perfect full-day activity for a group that has a younger crowd, or those with little ones accompanying them. The coasters and thrill rides are fun for everyone! For those who love water fun, check out Soak City! There are attractions for every preference, so be sure to plan a visit during your stay in Richmond.
Richmond Beer Trail
Sometimes all you need is an ice-cold brew.
Richmond was named in USA Today as #6 in the country's "Best Beer Scenes," and was named the #1 Beer Destination in the World by Vinepair. With over 40 breweries, this city has what a brew-lover wants!
Check out visitRichmondVA.com to get the full beer trail and decide where you'd like to start:
https://www.visitrichmondva.com/things-to-do/trails/richmond-beer-trail/
Good Eats
Richmond has some of the best restaurants in the state. The choices may seem endless, so we have listed a few of our favorites to assist you in navigating through the possibilities.
Don't forget to make a reservation in advance – these spots are highly sought after!
L'Opossom is a gourmet French restaurant that offers an eclectic, art-filled space for dining and with a playful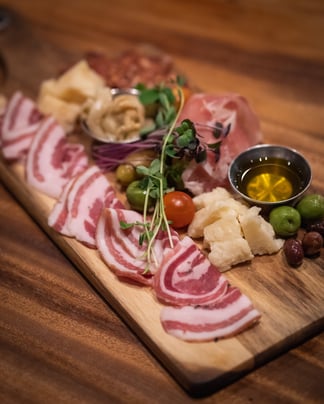 yet sophisticated ambiance. With a menu that changes frequently, each visit to this restaurant will be a unique culinary experience. Try their crafted cocktails or order from their wine menu that offers local and international options.
The Roosevelt is in Richmond's oldest neighborhood, Church Hill, and is described as a "homey" restaurant with New Southern fare in a country-chic space. The award-winning, acclaimed restaurant is known for its craft cocktails, and they offer a variety of local Virginia wines.
For Mid-Atlantic seafood and handcrafted cocktails, plan to dine at Alewife. You will be greeted with a bright and airy ambiance with sophisticated dishes influenced by the Chesapeake Bay. The menu changes weekly, however, you are guaranteed to have high quality seafood options and a variety for other dietary preferences, including vegetarian.
Nightlife
The day isn't over yet! End the night with one of the best aspects of urban living – the lively nightlife.
The Circuit Arcade Bar is a great spot for gaming and trying different beers. The arcade bar offers pour-your-own draft beers, so you can skip the wait at the bar for a refill. Play classic arcade games, including Ms. Pac-Man and Mario Bros, multiplayer games, racing, pinball, and much more.
The speakeasy style lounge, The Jasper, offers an old-school atmosphere serving artisanal cocktails. The lounge is nestled in a beautiful part of downtown Richmond, W Cary Street. You are in for a treat with the ambiance of this bar alone, and the cocktails are as good as they get!
For food, fun, and drinks - visit Tang & Biscuit on W Moore Street. It's known for being RVA's premier entertainment venue, providing live music and hosting public events. Reserve a table and have a drink, play table games with your group, or play shuffleboard – a favorite among visitors!
A Short Drive Away
For even more to do and see during your stay, check out more of our recommendations in Williamsburg, the Peninsula, and the Northern Neck!
Visit any of our favorite spots during your stay? Let us know about your experience on lizmoore.com!