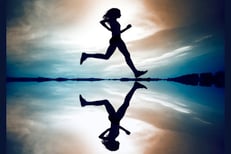 The 3rd annual Newport News One City Marathon, featuring the Nautical Mile Fun Run presented by the Daily Press, the Maritime 8K presented by Anthem, the One City Marathon Relay, and the One City Marathon presented by Newport News Shipbuilding will be taking place on Sunday, March 12th.
After several days of uncertainty because of potential snow in the weather forecast, Newport News One City Marathon officials announced on Friday morning that the event will go on as planned.
The marathon and marathon relay start at 7 a.m. at Newport News Park and ends at Victory Arch at 25th Street and West Avenue in downtown Newport News.
The 8K begins at 7:30 a.m. and the Nautical Mile begins at 10 a.m. both at the Victory Arch.
The One City One Celebration event takes place from 8 a.m. to 2 p.m. on Sunday in Victory Landing Park, adjacent to the arch.
Extra precautions are being added to deal with the cold weather and related hypothermia concerns including:
Additional busses at the start line to keep runners warm prior to the race;
Schools along the route that host water stations and relay exchange zones will be open;
Busses stationed on the course in locations that are not near a school to serve as warming stations; and
Extra resources added throughout the course and at the finish line such as electric blankets, emergency blankets and disposable outer layers.
Click here for a list of road closures.
One City Marathon...just another reason why we love where we live!