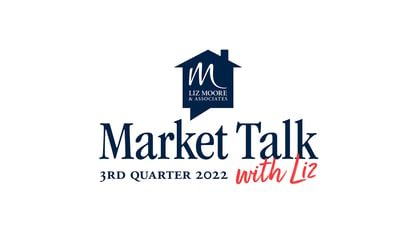 Welcome to Market Talk!

I'm Liz Moore, President of Liz Moore & Associates, and today we're going to talk about what's happening in the local real estate market. It has been a crazy few years, that's for sure…and folks have a lot of questions. So, we're going to tackle the big ones today: if you're a seller, have you missed your opportunity? And, if you're a buyer, how do you avoid over-paying in this crazy market?

My goal is to bring some clarity about what's really happening in the market, and how you can leverage that to accomplish your personal real estate goals.

So, let's get to it!
Lots of people are concerned that we are headed for another real estate bubble. It's hard to turn on the news and not hear someone talking about the housing market getting ready to crash.

My personal opinion is that is not going to happen. To be clear, the market is stabilizing, and we're experiencing that right now. I think it is safe to say that the market has "peaked" and we'll come back to what that means for sellers and for buyers.

However, stabilizing or correcting does not equal a market crash or a bubble bursting, like it did in 2008. The fundamentals in the housing market are VERY different than they were in 2008.
First of all, the housing inventory situation is totally different. In 2008, we had 8+ months of inventory or, "supply". Now, we have less than a month.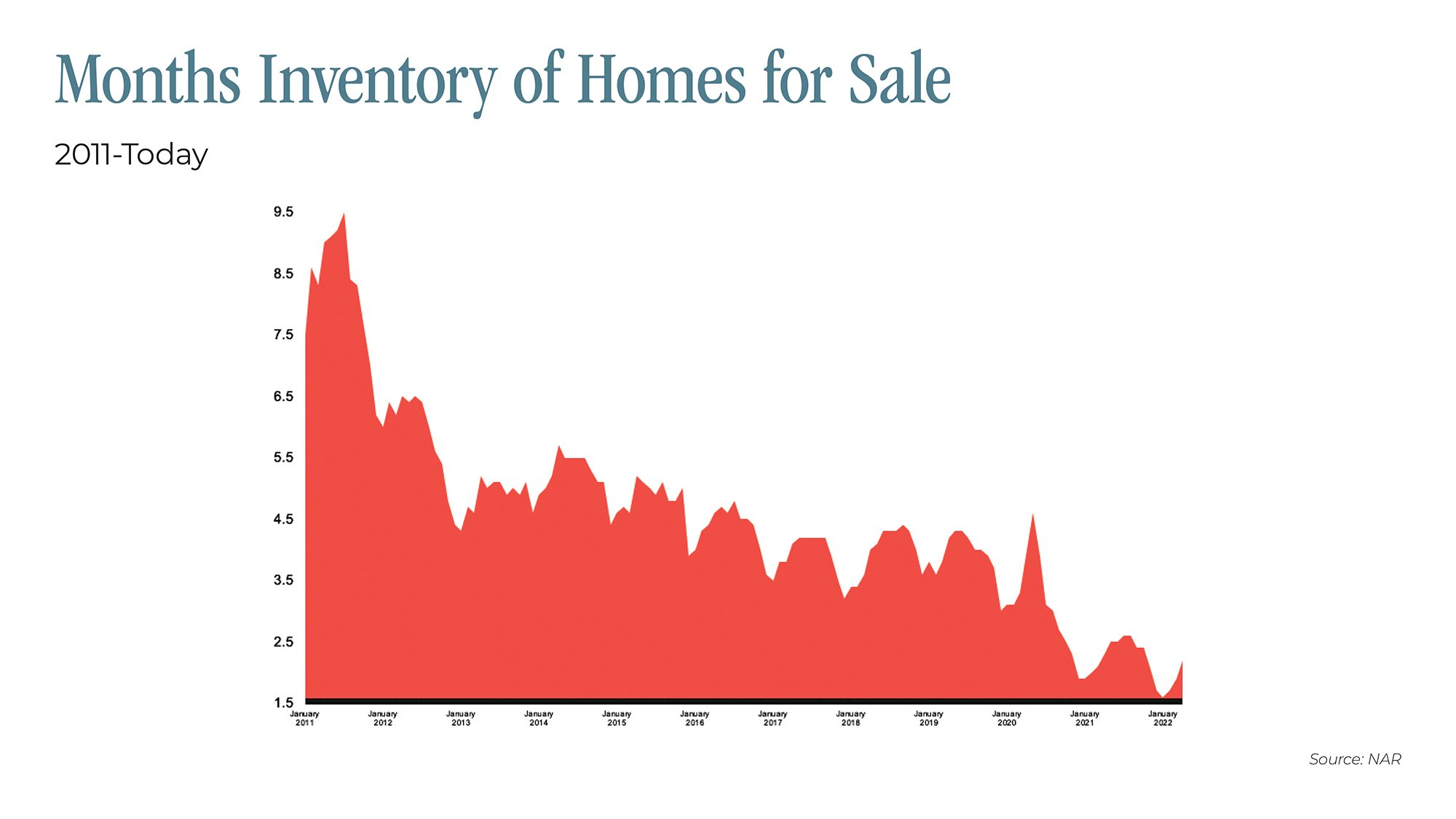 Next, one of the primary reasons for the 2008 crash was ridiculously lax lending standards – mortgage companies would literally approve a mortgage for anyone who could fog a mirror. Today, the opposite is true – mortgage underwriters are extremely conservative making sure that borrowers can afford the monthly payments they are applying for.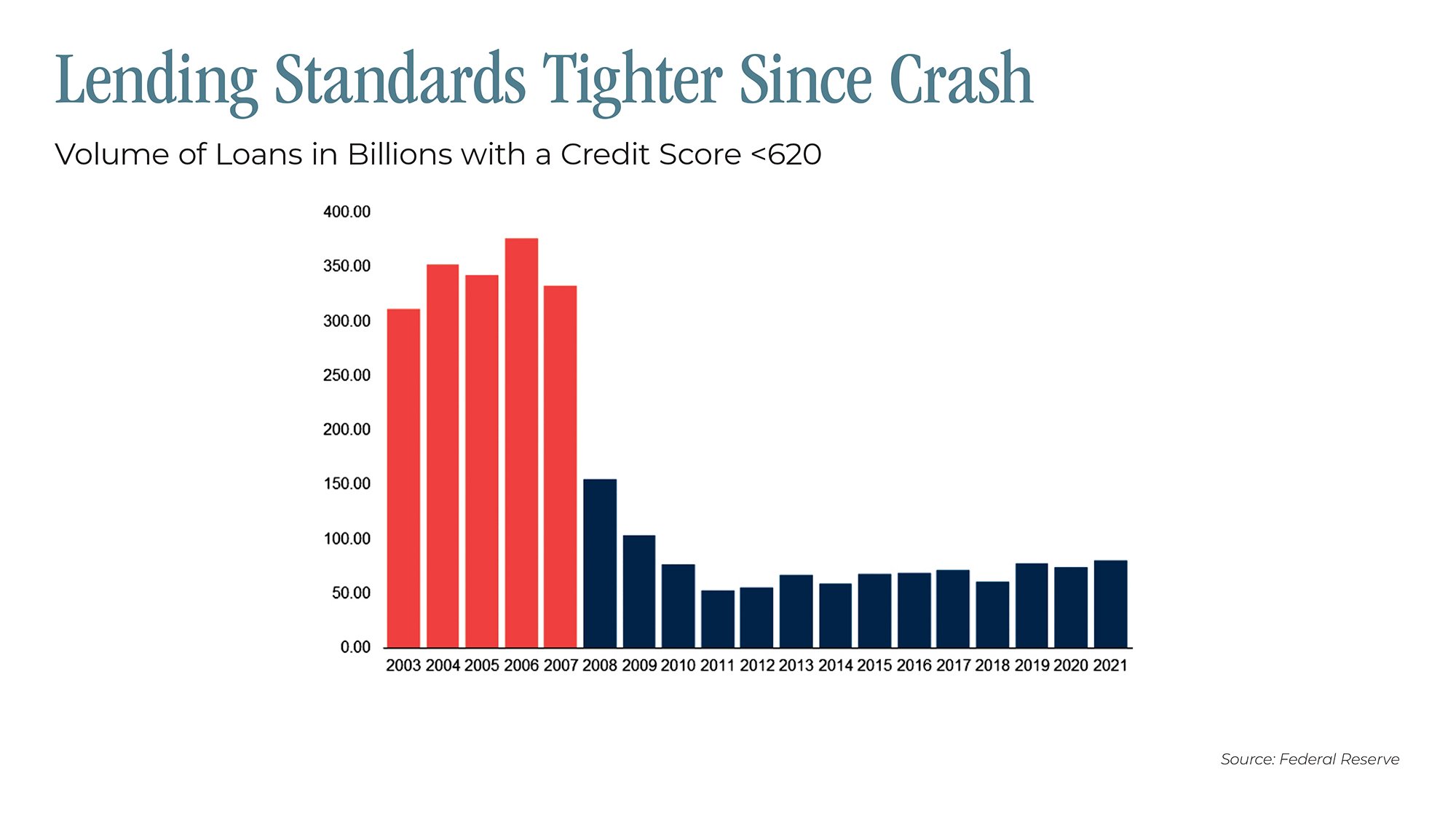 Lastly, people have more equity than ever, and even if they faced foreclosure, they would be able to sell.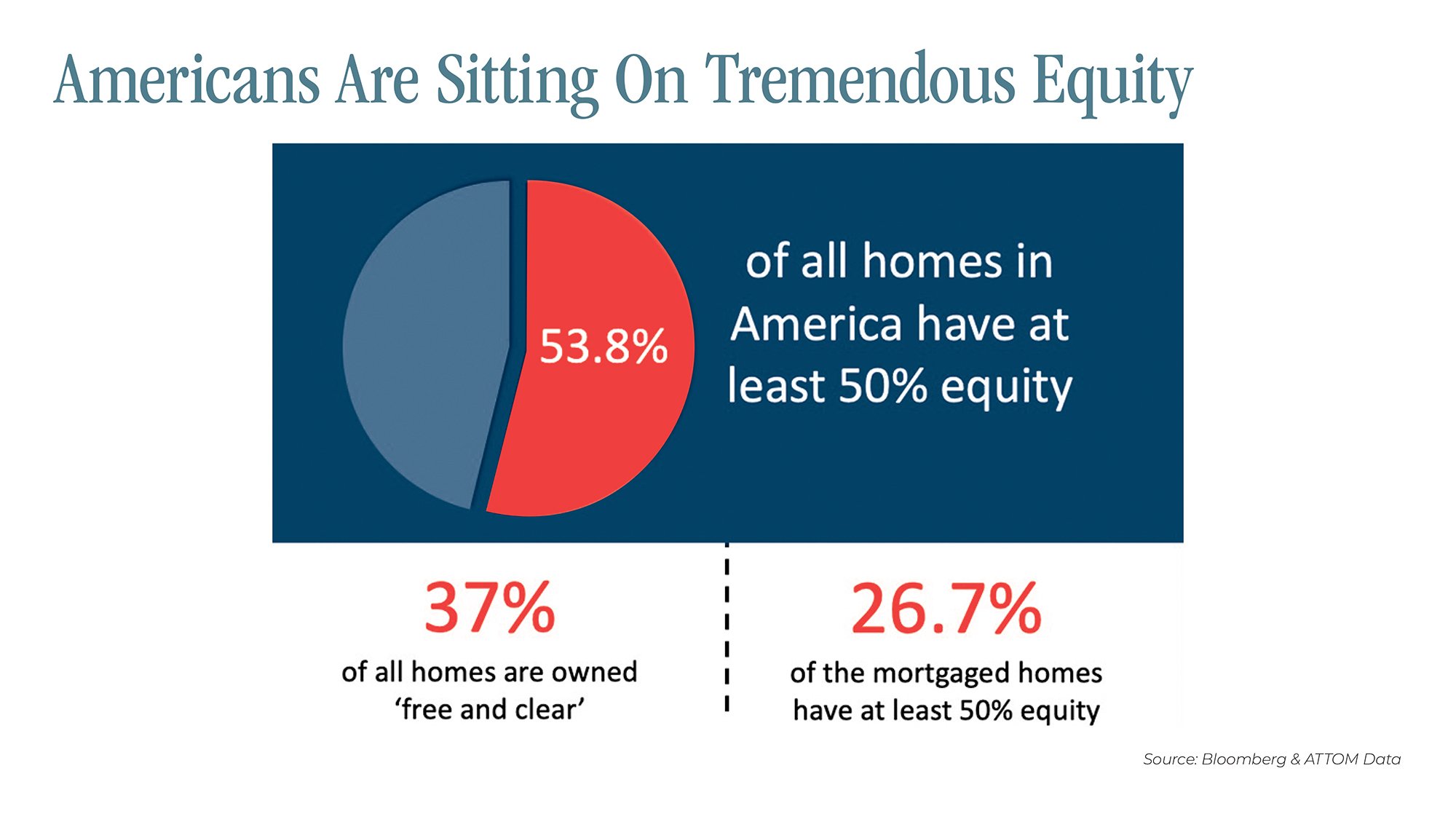 What all that means is that people are in a far better position to weather a tough economic period than they were 15 years ago. t's pretty clear that we're going to face some serious inflation in the coming months, but that is not likely to cause a rash of foreclosures. Even for those folks that are unable to afford their
current living situation, there is plenty of demand and equity to give them enough room to sell without facing foreclosure.
Ok, Liz, if the real estate market isn't going to crash, then what *is* going to happen next?

Well, it's already happening. The market is beginning to stabilize. This is happening for a couple of reasons:
The recent increase in interest rates has taken some buyers out of the market. Each percentage point of increase translates to a loss of buying power of approximately 10%.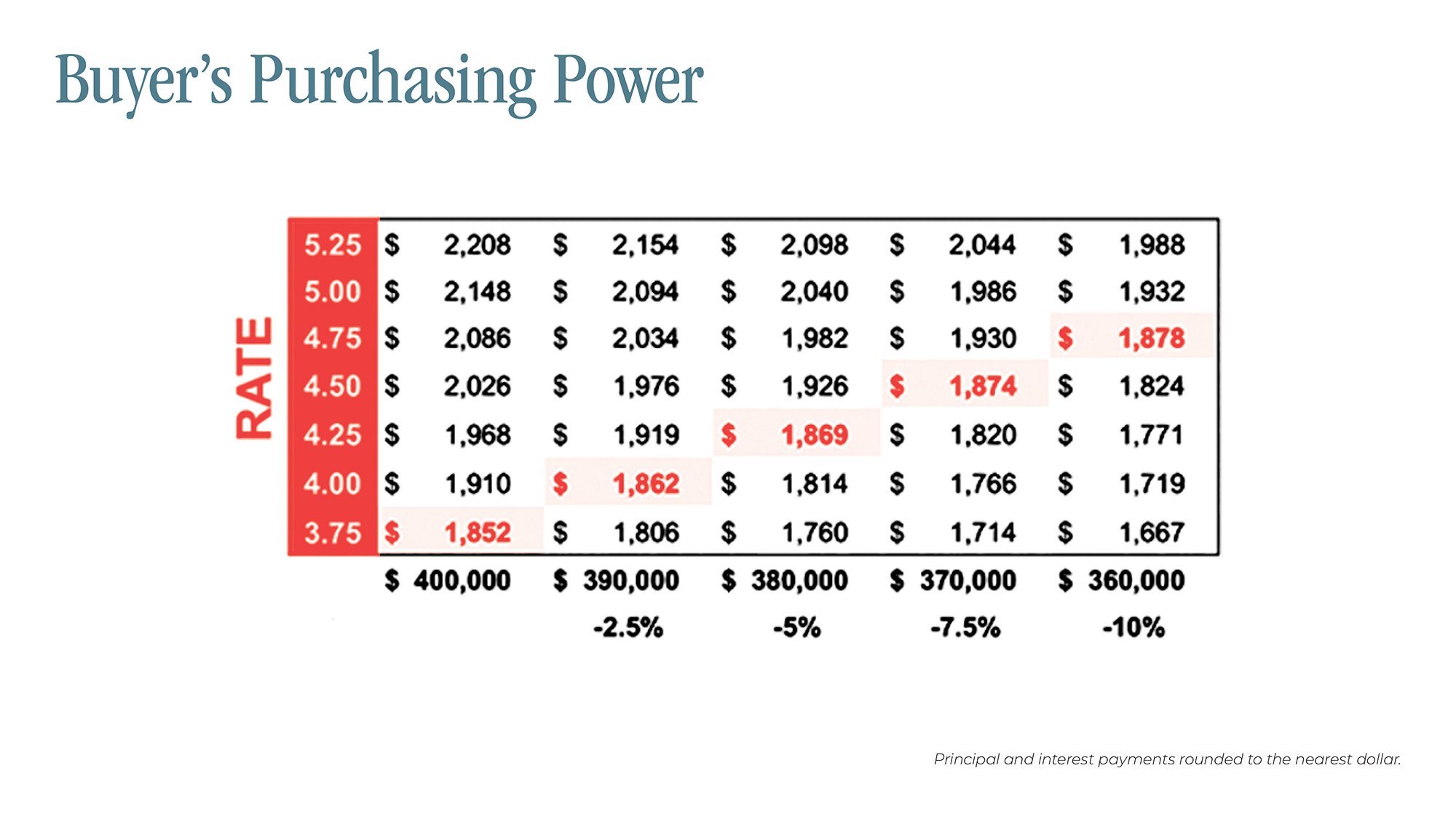 Prices were escalating so quickly that buyers have begun to put the brakes on. At Liz Moore & Associates, one of the trends we follow very carefully is what we call an over asking report. The percentage of listings that are selling over the asking price remains high even after a slight dip.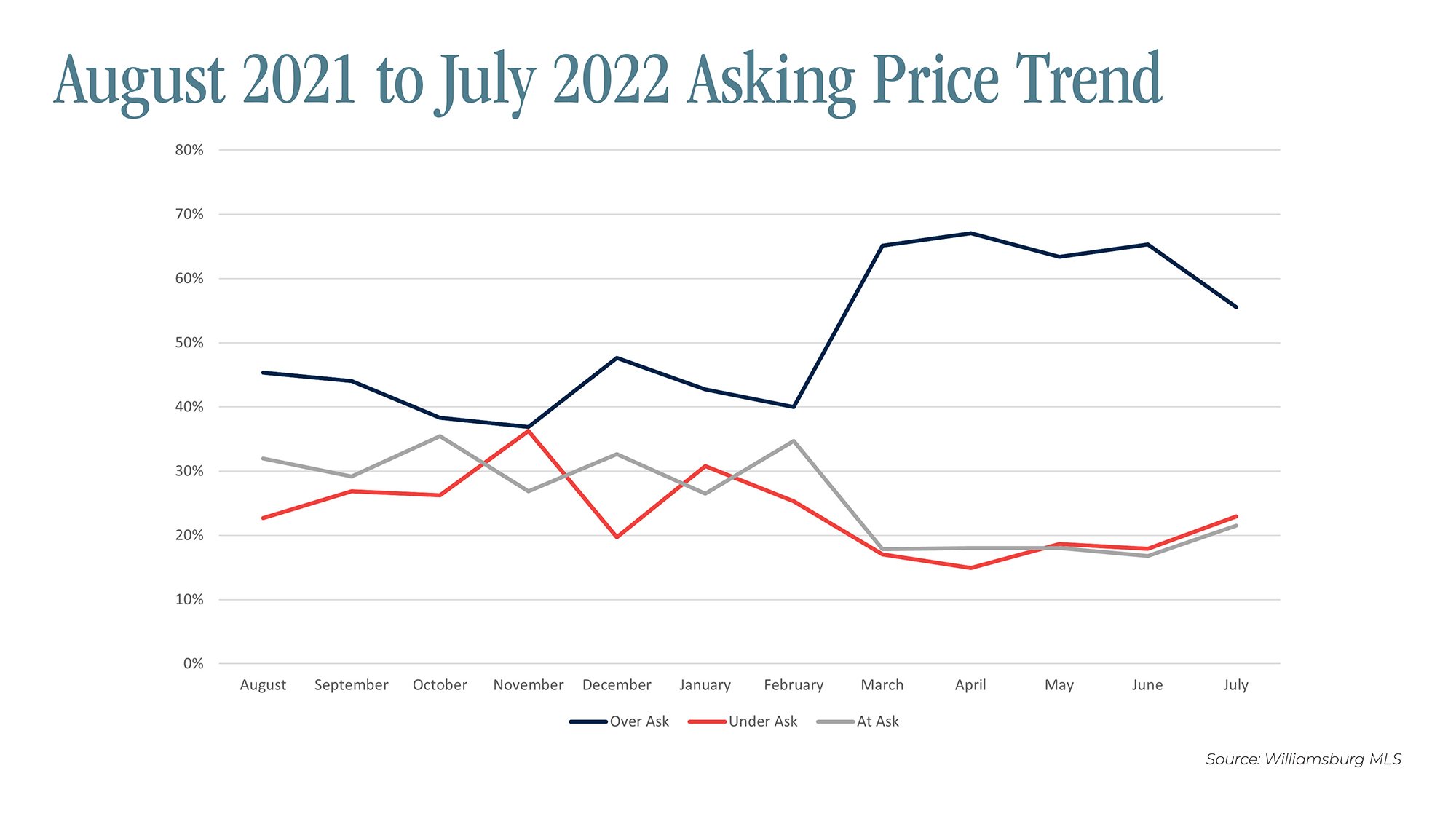 Let's look at interest rates for a moment. This graph shows rates since 1971. Over the last 50 years, rates have averaged 7.77%. So, we still have a ways to go before we reach the average.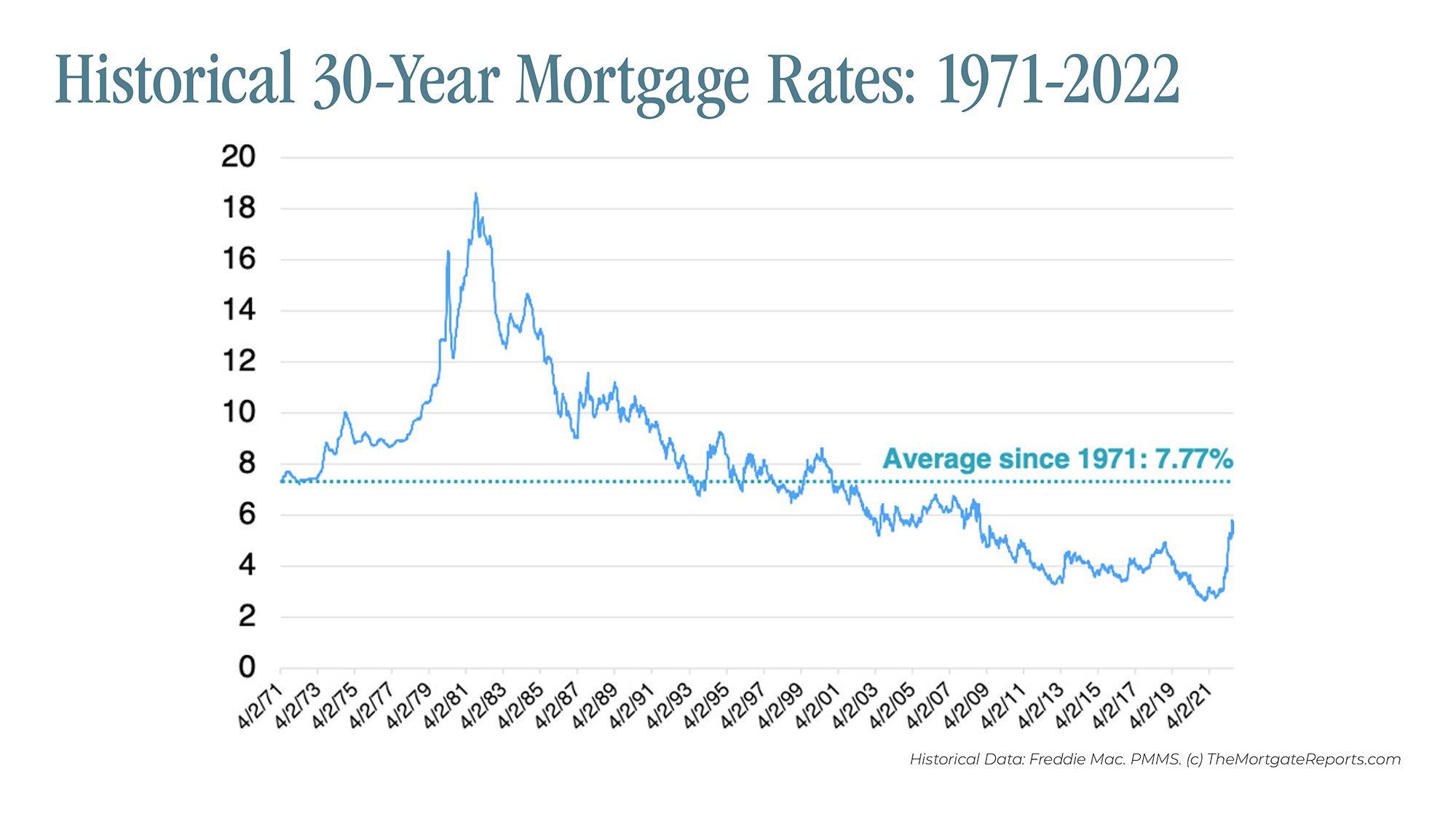 As demand slows, we're seeing fewer bidding wars (although there are still some), and as a result sales prices are not being driven up to the extreme levels of a few months ago.
What Does That Mean For Sellers?
So, does that mean that sellers have missed the boat? Not at all. Although they may have missed the crazy frenzy at the height of the market, a listing that's in good shape and well-priced can still expect to sell relatively quickly and probably for full price, or at least close to it. Maybe only 2 offers to choose from rather than 17.

As the market continues to stabilize, we will see a return to more normal negotiating terms: no longer will buyers be forced to waive appraisals and home inspections if they want a house. We're beginning to see home sale contingencies again.

My advice to sellers is this: If you are contemplating a move, you would be wise to do it sooner rather than later.
What Does the Changing Market Mean for Buyers?
Buyers have had a really rough go of it for the past 2 years. And, because many buyers are actually sellers on the other side of the transaction and vice versa, it will actually finally be a good time to consider moving up Over the past year, many sellers stayed on the sideline because they didn't want to get into the frenzy on the other end.
Over-paying has been a major buyer concern given the market dynamics of the past few years. Let's look at appreciation trends and see what they really mean: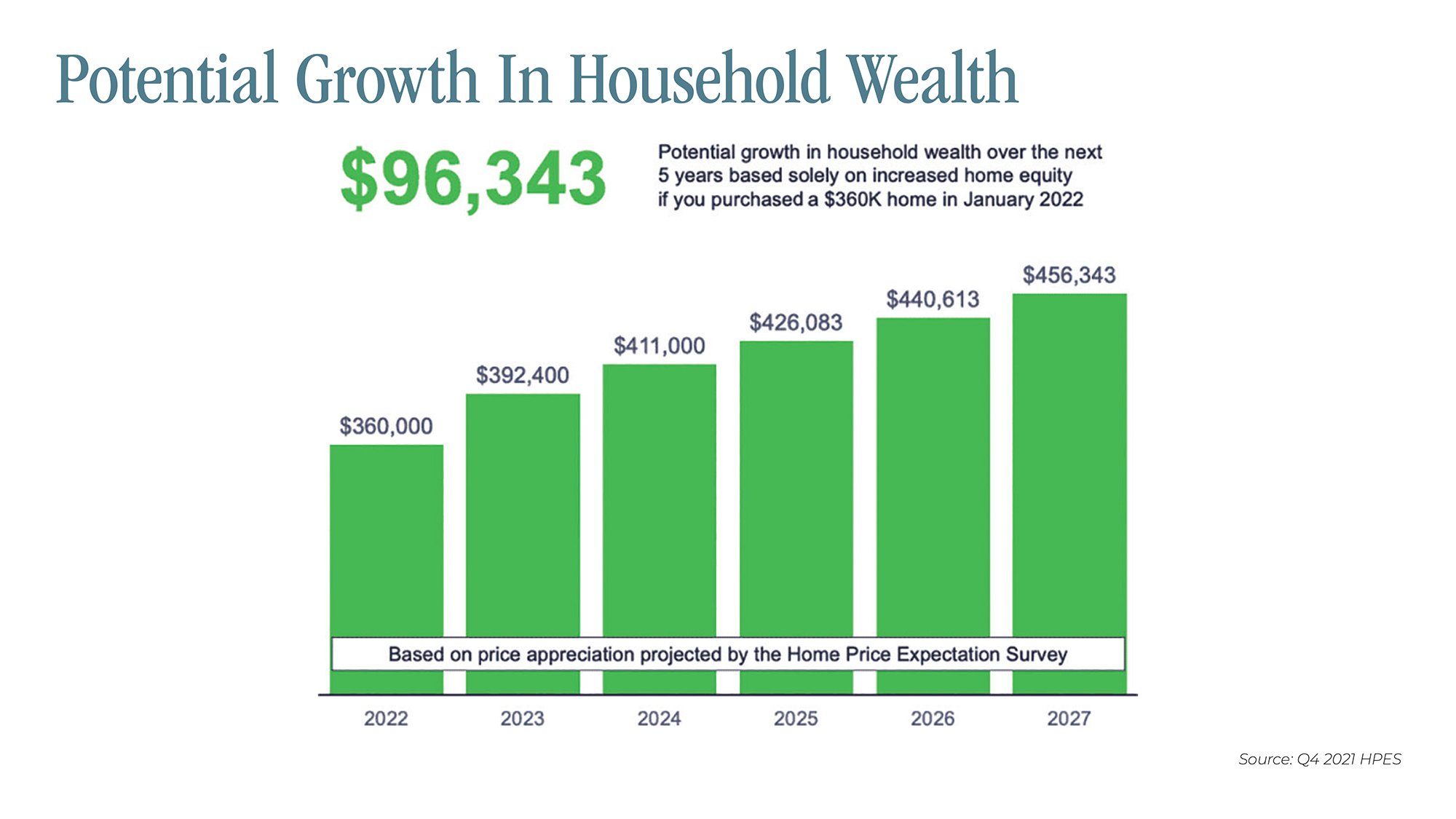 The wild card here is that we can't really forecast what appreciation is going to do; all we can do is look at historical averages and make our best guess
Which is why when we're counseling buyers, we encourage
them not only to look at their house as an investment or "asset," but also as their HOME. Buyers need to make a choice given their options. For instance, if the choice is between renting and owning, you need to consider that rents rise with inflation. And so, although you may be paying a higher interest rate right now, your monthly housing cost will be fixed, as opposed to subject to 3-5% annual rent increases.

Make your best offer, and as long as you plan to be in your new home long enough, appreciation is likely to offset what you may have to over pay. Your REALTOR® can review appreciation trends specific to your neighborhood with you.
Contact us to learn what this data means for your specific situation!