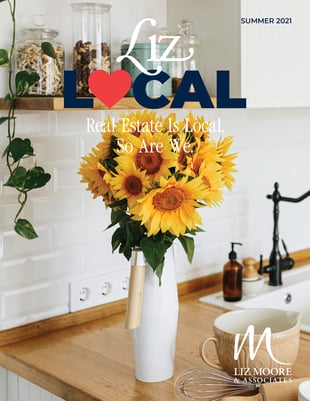 The past 15 months has been a roller coaster in our real estate world. It's hard to imagine that in spite of being in the middle of the Covid-19 pandemic, we also experienced the hottest real estate market in US history. The perfect storm of low listing inventory and historic low interest rates converged to cause buyer demand to spike to all-time highs.

Clearly, it's a great time to be a seller. But… what about the other side of that equation? Sellers are asking themselves, "I may get peak pricing for my home right now, but then I'll have to turn around and pay peak pricing on the other end. Does that make sense for me?" Every situation is different, and the answer really depends on a lot of different factors. One thing that definitely makes sense, though, is that now is a great time for an in-depth look at values with your favorite REALTOR. If you're not currently living in your dream home, now just may be the perfect time to explore alternatives.

Other drivers that are causing people to re-think their current space are the possibilities created by new opportunities to work remotely. Many people have realized that they can hang up their commute, and work from home…and that home can be anywhere they want. That freedom extends beyond location – it also means new and different features are important in a home: home offices and outdoor spaces have become all the buzz in recent months.

We've devoted this month's edition of Liz Local to exploring a few of those features.
Check out a digital version of our Summer Liz Local Magazine: