Port Warwick is an award-winning, mixed-use community, located off Jefferson Avenue in Newport News, Virginia.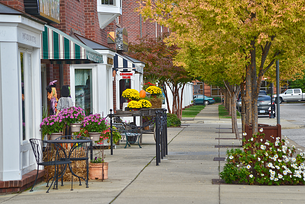 Created and developed by Bobby Freeman, president of Tower Park Corporation, Port Warwick was conceived to be the urban core residential community of the city's new mid town central business district. At the center of the Port Warwick community lays Styron Square, a three acre green space designed after the great squares of London. It was named after the Newport News native and Pulitzer prize-winning author, William Styron. Surrounding the Square is a vibrant retail and business district featuring over 40 locally owned specialty shops, exclusive restaurants, numerous general businesses and medical buildings. Not to mention, over 1,500 people call Port Warwick home, living in houses, townhouses, live-above homes, apartments and condominiums on or near Styron Square.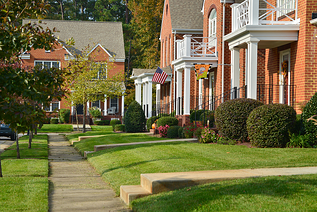 In addition to shopping and dining in the community, the Port Warwick Conservancy, the property owners association, and the Port Warwick Foundation, sponsor a series of events and activities in Styron Square from a weekly summer outdoor concert series to an annual arts and sculpture festival.
Built from 2004 - 2005, homes in Port Warwick range in price from $219,900 - $390,000 and in size from 1,565 sqft to 2,819 sqft.

Want to Get the Scoop on Port Warwick
homes for sale? Simply click below to fill out the form, designating Port Warwick as your selected neighborhood, and you'll receive automatic e-mail alerts when any new listings come on the market in Port Warwick, or when any closings take place, so that you can monitor home values in Port Warwick.
Are you interested in hot real estate topics, tips and trends?
Click below to subscribe to our blog!