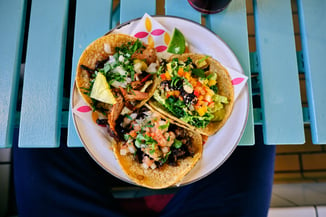 The Williamsburg Taco Festival is happening on May 5th from 1-5pm at Billsburg Brewery - 2054 Jamestown Road, Williamsburg.
Tickets are $6.50 and will go on sale closer to the event. 100% of ticket sales will go straight to the Alzheimer's Association. Each Taco will cost $5 and $1 from every Taco sale will go to the Alzheimer's Association.
Billsburg Brewery is combining two of the best things ever, Craft Beer and Taco's for one very special afternoon to raise money for Alzheimer's Association - Southeastern Virginia Chapter #TheLongestDay campaign. DJ Music provided by Time Passages Mobile DJ Service. Live music from Hangar 09 makes the day complete. Tacos from Stuft - Restaurant . Food Truck . Hot Sauce, FoodaTude..Food with Attitude, Matchsticks BBQ Co., Two Drummers Smokehouse / Two Drummers Offbeat Eats. More Local Food Trucks to be announced!