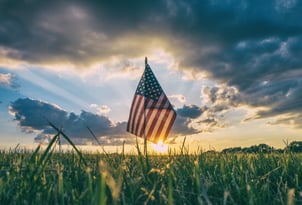 A different ensemble performs each Tuesday at Riverwalk Landing, Yorktown. The Military Band Concert Series is presented by musicians from U.S. Fleet Forces Band, Langley Air Force Base and Ft. Eustis, VA. Bring lawn chairs and blankets for seating. This event is free!

Aug 8 - U.S. Navy Fleet Forces Band
Aug 15 - Blue Aces
Aug 22 - Rhythmn in Blue
Aug 29 - Premium Blend Jazz Combo
Interested in finding more things to do in and around the Historic Triangle? Subscribe here to our blog as we post ideas frequently. You also can purchase a copy of Liz's recently published book, 101 Reasons to Love Living in the Historic Triangle, in either paperback or e-book version by clicking the button below.
Are you interested in hot real estate topics, tips and trends?
Click below to subscribe to our blog!