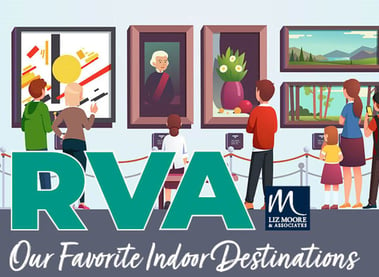 One of the things that makes Richmond, Virginia such a great place to live is the vast number of things to do and see. When the weather calls for indoor activities, there are many great options.
Here are our top recommendations for indoor destinations during the month of February:
Black History Museum (celebrate Black History Month!)
122 West Leigh St.
Virginia Museum of Fine Arts
200 N. Arthur Ashe Blvd.
Children's Museum of Richmond
2626 West Broad St.
6629 Lake Harbour Dr.
Science Museum of Virginia
2500 West Broad Street