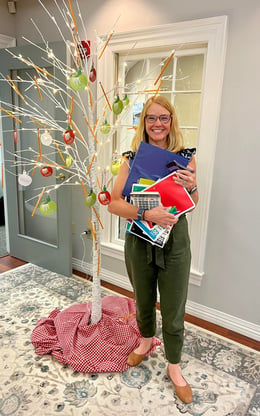 The Giving Tree is up and the Liz Moore Newport News office is collecting school supplies for local teachers ahead of the upcoming school year and we'd love your help!
Stop by the office located at 11801 Canon Blvd. and grab the name of a teacher, along with the list of needed items, from the tree. Bring your donation of supplies back to the office by August 19th.
If you can't make it by the office, click here for a list of teachers/supplies needed.
Do you know a teacher in need? Email annahubbard@lizmoore.com buy August 12th to get them on the list.
Teachers play a vital role in preparing kids for the future and give so much of themselves. We'd love to help them out in this small way!