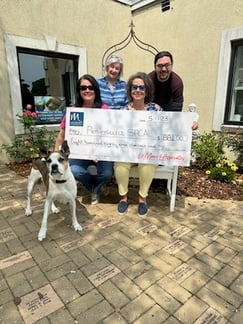 The Liz Moore & Associates Property Management Department recently hosted a Cinco de Mayo Potluck with a Purpose to raise money for the SPCA.
Taco, margaritas, and more were served for a cash donation. In just a few hours, they raised more than $880 for this great cause.
Liz Moore & Associates' Potluck with a Purpose lunches are held monthly and are hosted by agents and staff. The host cooks and provides lunch for a cash donation to the cause of their choice.