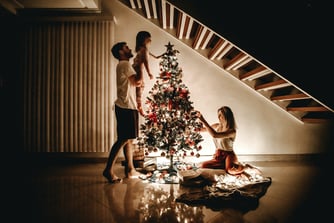 If you are hoping to be home by the holidays you'll need to start your search now! At www.lizmoore.com/search you can search for homes by monthly payment, your favorite schools, desired area, home features, and more.
We have agents on the Peninsula, in Williamsburg, Richmond, and the Northern Neck ready to help you find that perfect home.
Start your home search with us today and be home by the holidays. Are you unsure of the home buying process? Download our free Home Buying Guide or contact us today to get your questions answered.