Join us for the Great American Tailgate at Rochambeau Estates in New Kent County, a short drive from both Williamsburg and Richmond, on Sunday, Nov. 19th from 3-5pm. You can tour the brand new model home by NK Homes, enjoy games, hayrides, food & drinks, and the big game on TV!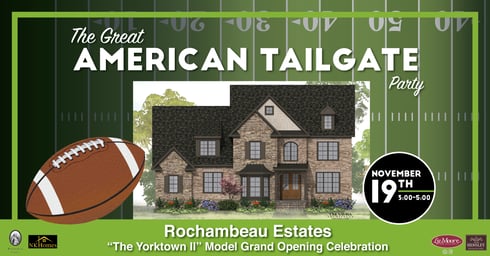 The newly-established Rochambeau Estates highlights the beauty of New Kent County with spacious and quiet lots. This lends itself towards private living while still delighting in the charming community. NK Homes is developing Rochambeau Estates and specializes in the finest quality craftsman and traditional elevation style homes. To learn more about NK Homes and their dedication to excellence or to inquire about living in Rochambeau Estates, visit them online at NKHomesofVA.com.
For more information, download the base price list for Rochambeau Estates.