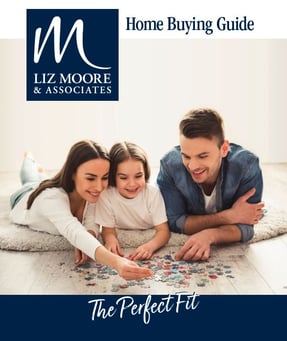 Is a move on your mind for 2022? Get started by downloading our free home buying guide.
Our guide will prepare you for:
choosing the right lender

house hunting

offers and negotiations

inspections

and more!
Our job at Liz Moore & Associates is to represent you well and educate you every step of the way. Whether you're ready to jump in to the buying process today or you are just gathering information, we'd love to help!
Click to download our home buying guide, The Perfect Fit.