Queens Lake, a beautiful neighborhood on the east side of Williamsburg is totally in tune with nature and a short 5 minute drive to Colonial Williamsburg via the serene Colonial Parkway. The community is bordered by the Parkway, Queens Creek, and New Quarter Park, a 545 acre facility owned by York county and available to area residents.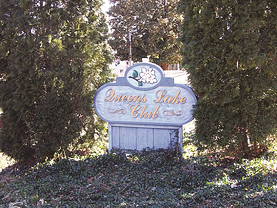 The main road of the development encircles Queens Lake, with streets and cul de sacs leading from that, and is a charming mixture of a variety of different home styles. Many Queens Lake homes are along the water, lake, pond and creek. Queens Lake abounds with dogwood, azaleas and daffodils blooming in the Spring and beautiful colors in the Fall. Sparkling summer days and the occasional glistening snow make it a true paradise for nature lovers.
The Queens Lake Clubhouse, with a spectacular view of Queens Creek, is the hub of the community, with ample space to accommodate large parties; a variety of classes and social events are held there throughout the year, such as Christmas Brunch, ladies luncheons, seafood fests, etc. The highlight of the year is Queens Lake Day in June, starting with a parade, race and breakfast and finishing up with a catered dinner and music around the pool in the evening.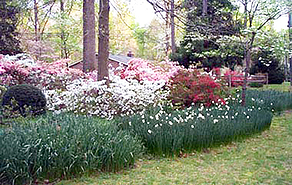 Queens Lake features two swimming pools and four lighted tennis courts, a children's playground and a ball field. Membership levels vary, and you can learn more about this very special neighborhood at www.queenslake.net.
Would you like to learn more about homes for sale in Queens Lake? Get the Scoop!