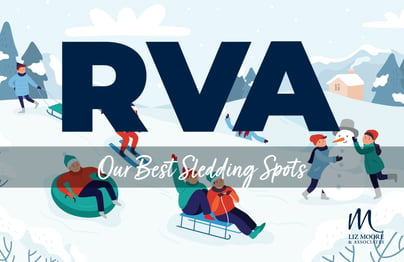 The winter weather is here to stay and snow is falling in Virginia. Check out the best sledding spots in Richmond and make the most of your snow days.
1. FOREST HILL PARK (Southside)
Great for families with younger children!
2. BRYAN PARK (Northside)
The disk golf course is a great sledding spot!
3. MAYMONT (Downtown)
Sled on the hill at the Nature Center, the hill near the Dooley Mansion, or the hill behind the Children's Farm. Give them a call first at (804) 358-7166 to make sure they're open.
4. LIBBY HILL PARK (Church Hill)
If you want high hills and fast rides, this is the place for you!
5. HOLLYWOOD CEMETERY (Oregon Hill)
Ride down the hill at the back of the cemetery and enjoy the view of the river.