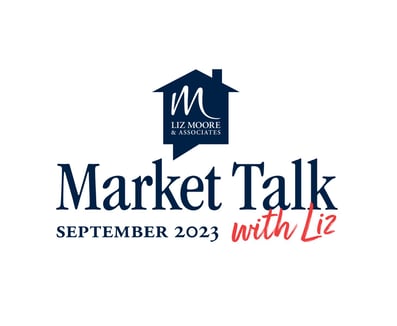 Welcome to Market Talk! I'm Liz Moore, President of Liz Moore & Associates, and today we're going to talk about what's happening in our local real estate markets as of the end of the 3rd quarter.
This past year has been characterized by some very confusing signals: multiple offers remain strong in some segments of the market, while other pockets are experiencing a definite slow down.
Let's dig in and examine some of the underlying benchmarks and clarify exactly what is happening!
Interest Rates
Mortgage interest rates have remained stubbornly high, longer than we anticipated earlier in the year. Depending on the loan type and number of points, rates are hovering anywhere between 6.5 and low 7's. That's a big jump over the 3's in early 2022, and has definitely caused many buyers to hit the pause button on their home search.
Most industry experts predict that rates will fall over the next 12 months: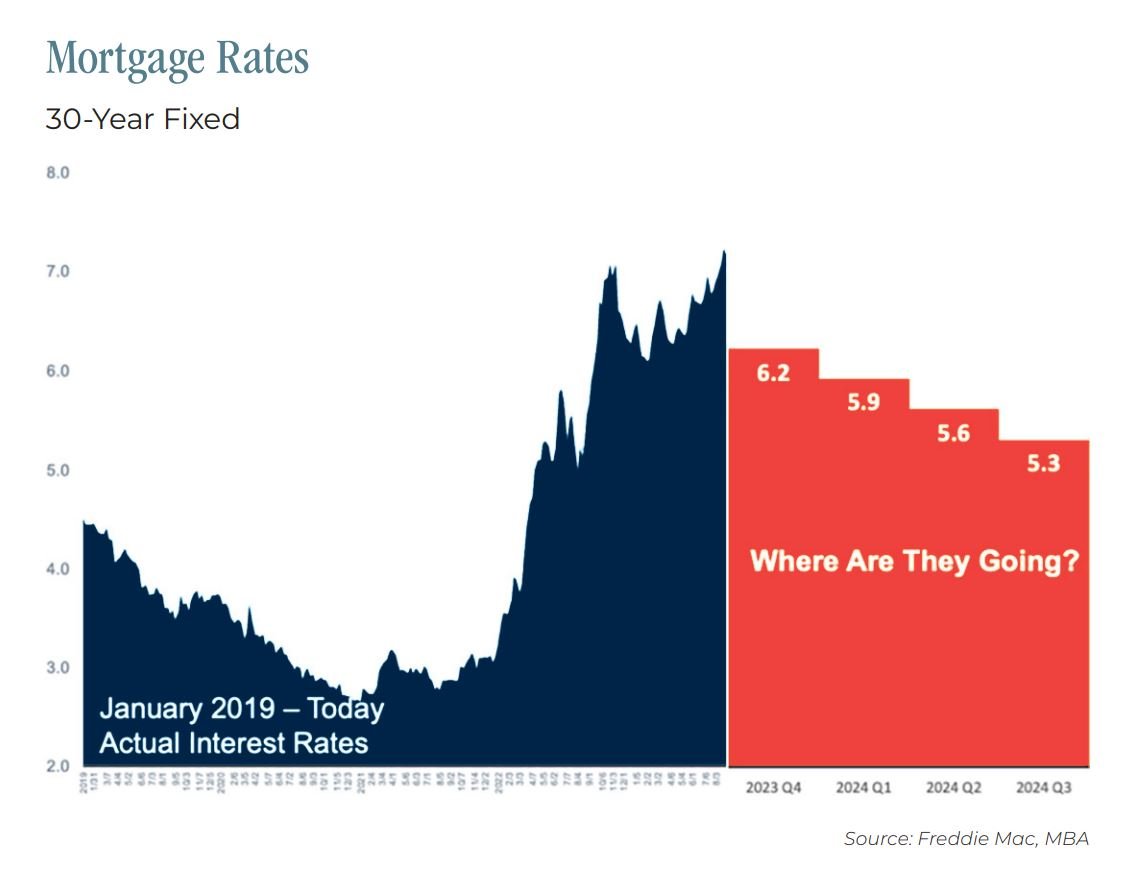 Inventory
One of the unexpected consequences of interest rates remaining high is the negative impact that's having on an already low inventory of homes for sale.
Nearly 71% of homeowners have rates on their existing homes lower than 4%, and as a result are determined to "stay put" rather than face getting a new mortgage at a higher rate.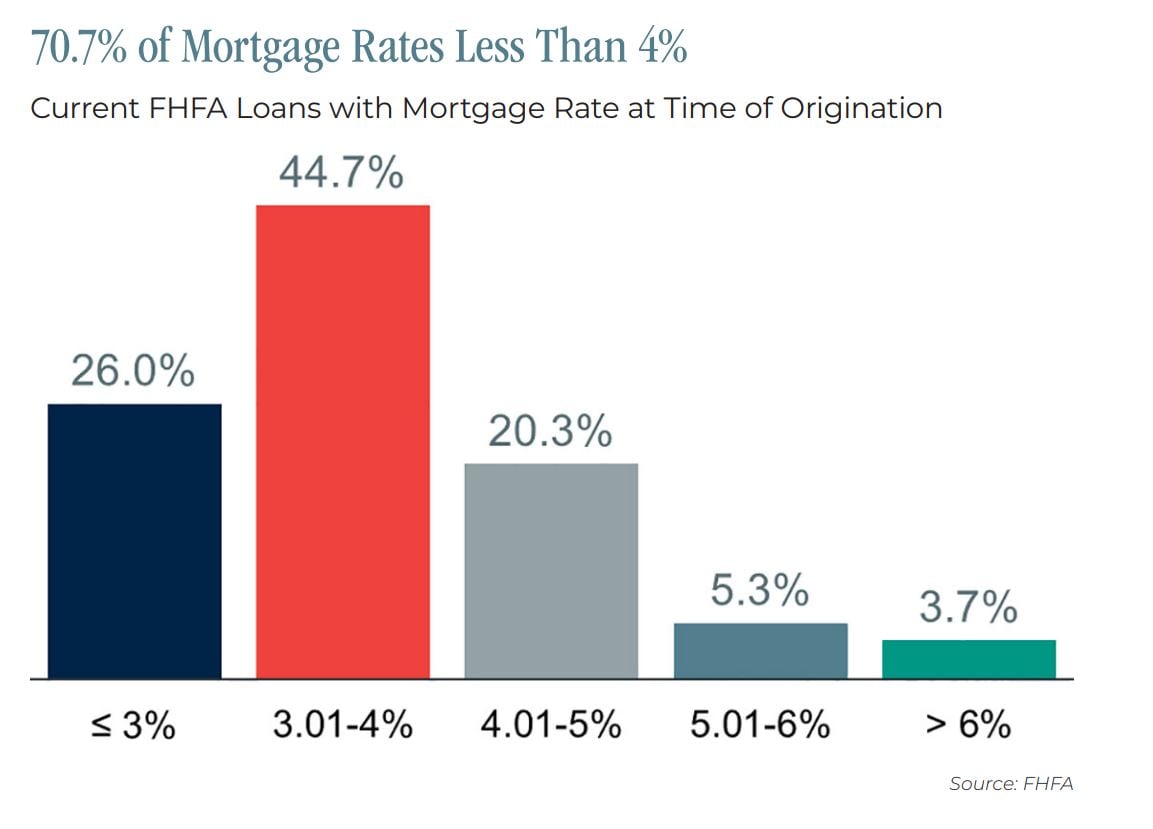 The Silver Lining - Equity!
Equity is definitely the silver lining in today's real estate market. Because of extremely strong price appreciation during the pandemic, most homeowners have record high market values, and accordingly
significantly more equity than they did pre-pandemic. Nearly 70% of homes are completely paid for, with the owners having no mortgage at all, or have at least 50% equity.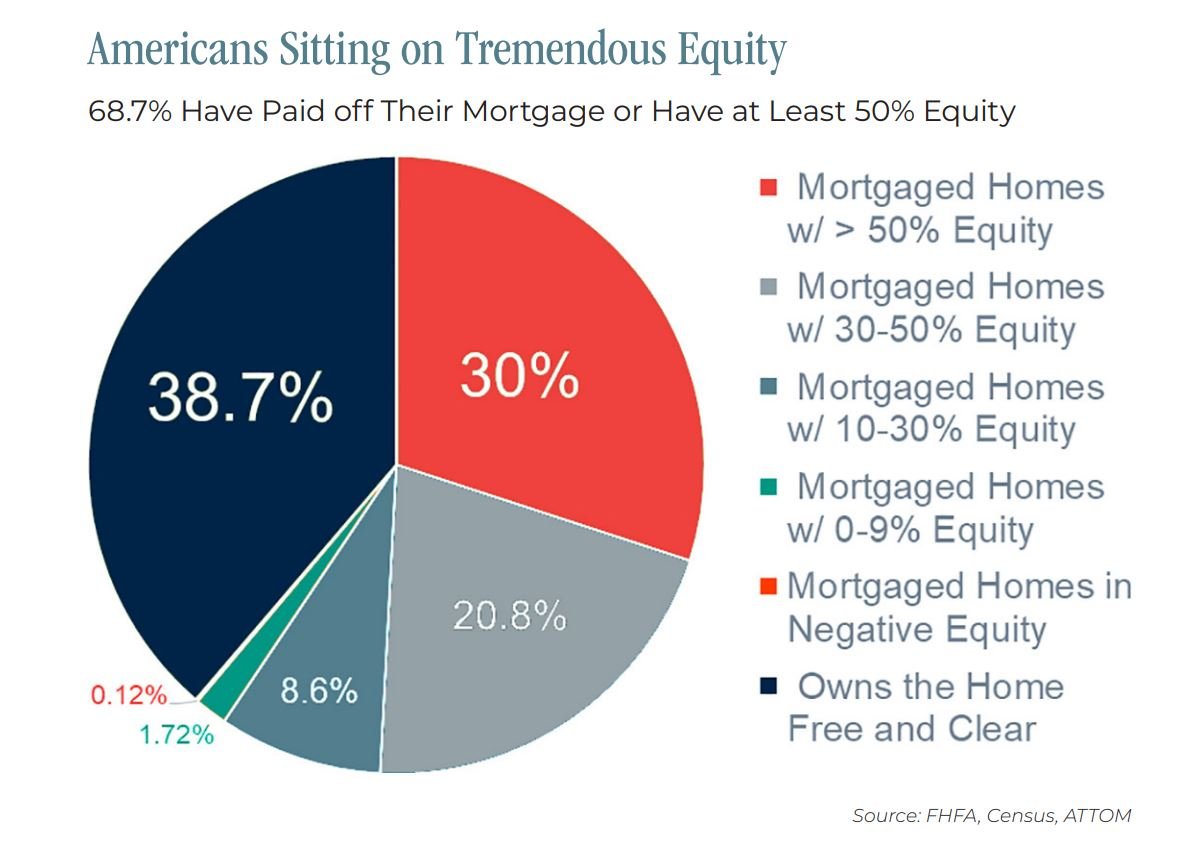 This actually poses a new opportunity for homeowners who are considering their moving options, but are struggling with the idea of giving up their all-time-low interest rates.
Although their mortgage rates are low, other debt is carrying very high interest rates – in some cases nearing 20% for certain credit cards. And, unfortunately, Americans are carrying a high amount of additional debt right now – credit card debt is at its highest level ever – nearing $1 trillion. Student loans that have been on pause since 2020 are getting ready to kick in next month, and many Americans relied on credit cards too much over the past few years.
Sadly, half of American homeowners have less than $10,000 in savings (unless, of course, you
count their equity).
The Opportunity
This creates an opportunity for homeowners to sell their home and unlock all of that equity. In addition to having a downpayment and closing costs for a replacement home, they can pay off student loans and credit card debt and become debt free except for a mortgage.
So, although their new mortgage payment may be at 7%, their overall monthly payments are actually lower because they are no longer carrying additional debt. That is made even sweeter when you consider that you can refinance the mortgage if interest rates do indeed drop, which they are projected to do once the Feds get inflation under control.
In other words, just because you currently have a low interest rate, you shouldn't necessarily put your move on hold. Every situation is different, and we would be happy to help you assess what makes the most sense
for you and your situation.