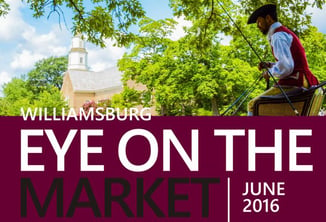 The average sales price in the greater Williamsburg marketplace (23185, 23188, 23168) jumped 6% to $341,958 in June, which is great news for local sellers. Average sales price year over year is down slightly, dropping 1% from $331,880 to $328,601.
*Statistics are from the Williamsburg Multiple Listing Service, and are based on January – June, and run date July 16th, 2016.
If you're a seller who has been wondering if it might finally be time to sell, email us at concierge@lizmoore.com, or click below, and we can prepare a complimentary analysis of market value for you – you just may be pleasantly surprised.
Are you interested in hot real estate topics, tips and trends?
Click below to subscribe to our blog!