We have recently sold three units, leaving only one unit left in the first building at Village Park of Poquoson! Construction will begin soon on the second building. The builder is also offering free fireplace, washer & dryer, and refrigerator on all units in the first two buildings. Don't wait - call 757-873-2707 today for more details.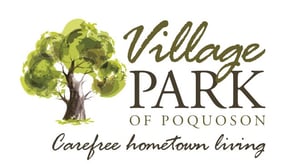 This community of 26 town home units masterfully crafted by Wayne Harbin Builders is located in the heart of Poquoson. Offering a small town atmosphere with friendly neighbors who have a common interest in the well-being of the city and their families, Poquoson is near major employment sites including Langley Air Force Base, NASA, Fort Monroe, and The Newport News Shipyard.
Interested in Village Park of Poquoson? Click below to download the price list.
Are you interested in hot real estate topics, tips and trends?
Click below to subscribe to our blog!