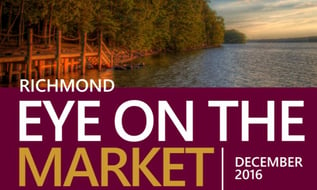 In the Central Virginia Region, sold price verses list price trends yielded a 96.7% ratio, up from last year's 79.7% (November 2015), a dramatic 21.27% upswing.
As we begin to move into the year's busiest selling season, this will certainly create pressure on decreasing Month's Supply of Inventory (MSI) in the months to come.
What does this mean to you? Now is a great time to sell!
Statistics are from CVRMLS, and are based on data from Dec. 2015 - Dec. 2016.
If you're a seller who has been wondering if it might finally be time to sell, email us at concierge@lizmoore.com, or click below, and we can prepare a complimentary analysis of market value for you – you just may be pleasantly surprised.
Are you interested in hot real estate topics, tips and trends?
Click below to subscribe to our blog!