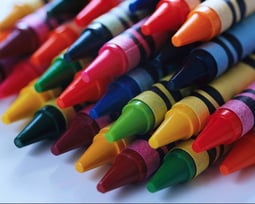 Show us your coloring talent!! Kids...enter our coloring contest and you could win tickets to the Williamsburg Symphony Orchestra's Carnival of the Animals concert taking place at the Williamsburg Community Chapel on April 29th at 3pm.
You can download the coloring page here, or pick one up at our New Town office (5350 Discovery Park Blvd.).
Return your entry to our office making sure the artist's name and age, as well as an email address, is on the coloring page.
The winners will be decided on April 14th and all entries will be on display at the concert.
Carnival of the Animals - a variety of animal-themed musical pieces will enchant the audience with artist Bob Oller and dancers from Virginia Regional Ballet interpreting the music. A whimsical classic written over 150 years ago, Carnival of the Animals includes 14 movements representing different animals, including a lion, donkey, and elephant, as well as fossils, an aquarium and an aviary. The music will also be accompanied by the poems of Ogden Nash narrated by Elisabeth Reiss.
Local art...just another reason why we love where we live!