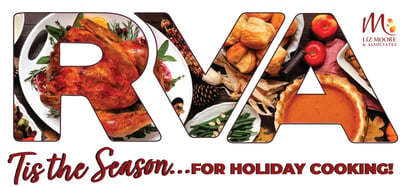 Did you know that you can find a fantastic selection of fresh ingredients for your cooking projects, sourced from local suppliers right here in Richmond, Virginia? We've rounded up a few of our favorites so you can support local businesses this holiday season and take your cooking to the next level.
Good Foods Grocery

A Richmond favorite, Good Foods Grocery was established in 1985 and has since provided the area's largest selection of bulk flours, spices, and more. You won't be able to beat the flavor of your freshly-baked goods when you use their ingredients!
A full grocery, over 500 varieties of wine, a catering service, and bulk coffee and candies - what more could you want? If you need a one-stop shop, Libbie Market might be just the place for you.
Do you have recipes this year that call for more unique spices? Your best bet is to go by Penzey's Spices in Carytown. The selection is fantastic- a feast for your eyes as well as your tastebuds.
Home of over 54 flavors of oils and vinegars, the Olive Oil Taproom is your place to shop if you'd like to treat your guests to an unforgettable meal.
Pick up locally-sourced ingredients at this popular spot right near Carytown. You can trust the quality you'll find at this grocery that sells only the best.
Enjoy your holiday feasts with the best Richmond has to offer!