In honor of our 13th anniversary as a company, here's a little "Monday Morning Mojo" from Liz!
Good morning, LMA!
It's not every year that December 19th, our Company's anniversary, falls on a Monday so that I can take advantage of the special occasion for a Monday Morning Mojo! Hard to believe that we are celebrating our 13th year in business.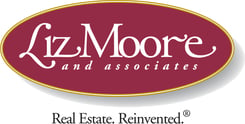 It seems like yesterday that we were opening our doors at 11801 Canon Boulevard in Newport News for the very first time! With 32 agents and a handful of staff, all eager to begin reinventing real estate, we jumped into a fast paced market not really knowing what to expect. We enjoyed the real estate glory days until late 2006, when the market began to shift. We were fortunate to shift with it, and we actually grew our market share and our team by leaps and bounds, despite the economic downturn between late 2007 and 2012. The last 3 years have been our best yet, as the market and economy have rebounded, and we have been blessed to outpace the market, and enjoy a remarkably high % of repeat and referral business. Because you all are Rock Stars!!
I am so excited about 2017 and the years ahead. Richmond is off to an incredible start – 18 amazing agents on board since September 1st, and a wonderful team spirit and momentum in the new office. Property management added 109 new management agreements this year, which is truly incredible performance for only 4 property managers. We've ramped up our support teams considerably in the past few years to ensure that we deliver the same level of service as we grow – and that new energy has opened many new doors. Both Newport News and Williamsburg have enjoyed healthy sales years, and welcomed some fabulous new talent to our team, teeing us up for record levels of performance in 2017 and beyond.
From mannequin challenges to wine label design to angel trees, you all are living proof that real estate can be *FUN* as well as profitable, and that we can deliver an extraordinary experience to our community as well as to our clients. For that, I am truly grateful.
You all inspire me to look forward to coming to work each and every day, even after 13 years. That's 676 Monday Morning Mojos – whew! Ok, I may have missed a few :-)
A special 13th anniversary wish to Brian, Donna, Dewey, Ingrid, Debi, Teresa, Janet, Phyllis, Joanna, and Erik!
- Liz