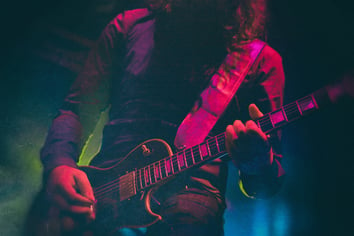 If you are like many music loving locals, you spent a lot of time at the Boathouse in Norfolk and were the first to see many bands before they "made it big". The Boathouse canceled shows in 2003 after damage from Hurricane Isabel, later forcing them to close for good, and the warehouse-like music venue has been missed ever since.
Now, Sean Pepe — one of the people behind Hampton restaurants Barking Dog and El Diablo and Newport News' Kismet Bistro — will pay homage to the Norfolk icon by opening a venue called Boathouse Live at City Center, Mayor McKinley Price announced Tuesday during his State of the City address.
The venue would be filling a space that has been vacant since 2015, when it was last occupied by Toby Keith's I Love This Bar and Grill. It would also fill one of several vacancies on Mariners Row in City Center.
Price described the future venue as "a dynamic atmosphere for artists and audiences alike."
The venue should be done by the end of November, and a band called The Jauntee is scheduled to play there on Dec. 1. Hailing from Boston, the band's website describes its sound as "Funk/Rock/Jazz/Progressive/Bluegrass/Psychedelic and Ambient."
One thing is for sure, this is big news for the Virginia Peninsula!
Interested in finding more things to do in and around the Historic Triangle? Subscribe here to our blog as we post ideas frequently. You also can purchase a copy of Liz's recently published book, 101 Reasons to Love Living in the Historic Triangle, in either paperback or e-book version by clicking the button below.
Are you interested in hot real estate topics, tips and trends?
Click below to subscribe to our blog!