We are seeing a lot of encouraging statistics coming out of our three markets!
An increase in homes sold on the Peninsula: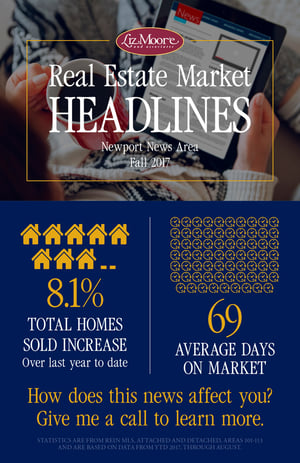 An increase in median sales price in Williamsburg: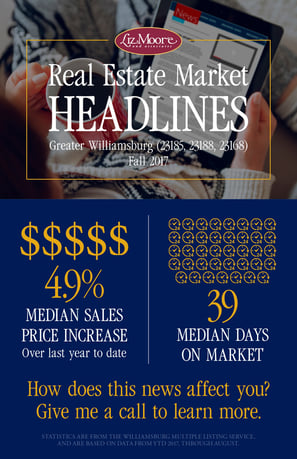 And a drop in days on market in Richmond: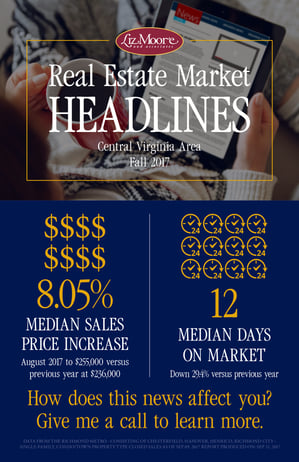 It's a great time to buy and sell! If you are thinking about making a move, email us at info@lizmoore.com and we'll be happy to put you in touch with an agent who specializes in your area.