Do you enjoy running? Do you also like delicious food and craft beer? If so, then the Water Street Grille Running Club is for you! The club participates in a free, weekly family-friendly 5k run/walk every Wednesday at 6PM. The route begins on the beachfront of Yorktown Riverwalk Beach, continues onto Main Street of Historic Yorktown and goes by the Visitor Center,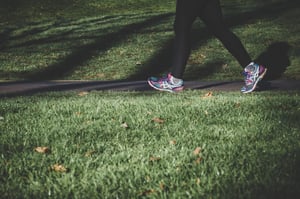 ending up on the beach side of Water Street Grille. Afterword, be sure to stick around and socialize and enjoy a meal ($8 for runners/walkers) and a refreshing drink. For more information call (757)-369-5644 or visit www.waterstreetgrille.net
Interested in finding more things to do in and around the Historic Triangle? Subscribe here to our blog as we post ideas frequently. You also can purchase a copy of Liz's recently published book, 101 Reasons to Love Living in the Historic Triangle, in either paperback or e-book version by clicking the button below.
Are you interested in hot real estate topics, tips and trends?
Click below to subscribe to our blog!