By: Diana Rondinelli
Haven't bought a house since 1955? Wow - things have changed!
Through the years, the process has been transformed into one that protects both buyers and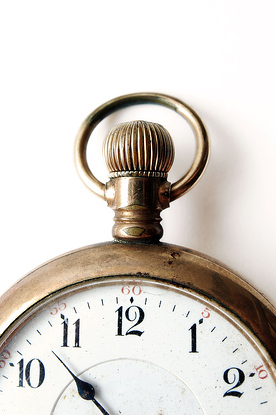 sellers. Even though it is complicated, a Real Estate professional specializing in senior moves can lead you on the right path to a smooth closing.
Your Realtor can help you decide:
To stay where you are

Move into a new home which might have a first floor bedroom; or,

Move into a retirement community ~ whether you sell your home and move on to a different way of life or rent your home while you decide if you really like the new digs.
Your Realtor will provide you with a list of references for estate planning, attorneys, home inspectors, appraisers, and "down-sizing experts" who can help you decide what to keep and what to part with – everything to make the transition an easier one.
The next step will be to set up a prelisting home inspection, conventional appraisal and termite moisture inspection. Once those are completed, you will be ready to make necessary repairs, nail down a price, hang the sign and wait for a sale.
Waiting for a sale may not be what it used to be, either. The average market time in our area has risen to about 6 months, depending on where your home is located and your price range. The most important thing to remember about market time is that, to a great extent, you can have a great impact on that length of time preparing your home for sale as instructed by your Realtor.
Negotiating your contract is an important part of the process ~ one your Realtor is an expert at accomplishing. Once you have accepted an offer on your home, the buyer will either accept your prelisting home inspection or have their own. Either way, your Realtor will guide you through that process as well.
The buyer's mortgage appraisal should not hold surprises since you had a pre-listing appraisal beforehand. That, along with final approval from the buyer's mortgage company, are your final hurdles. Although the current mortgage market is much different today than even three years ago, your Realtor will stay in touch with the buyer's mortgage company and should be aware of any roadblocks that could occur before closing.
Finally, the day of closing arrives! In our area, the buyer receives the keys at the closing table unless other arrangements are made. So by this time, you should be moving into your new home.
Even though the process is not simple, it can go smoothly with the right professional. Look for a member of the Liz Moore Savvy Senior Real Estate Team ~ you can't go wrong there.
By hiring a professional to help you make the decisions that are best for you, the cost of the services provided oftentimes will be covered by the sale of your possessions with a profit coming back to you. Don't you think it is worth it for the peace of mind itself? Email us at concierge@lizmoore.com, or click below, to meet with a Senior Specialist!