Like everyone else these days, I'm all about saving money. But, one lesson that I've learned in business time and time again is when I should pinch pennies, and when I shouldn't.
I believe that a professional property manager is worth their weight in gold, for a number of reasons: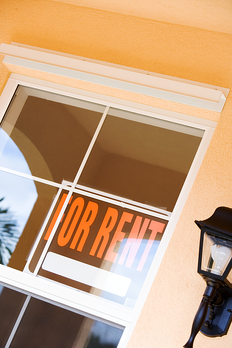 It is important to be totally objective when screening tenants; it is all too easy to get sucked in to an emotional tale of why their credit score is low or why they weren't able to pay on time in their last rental. Property managers, on the other hand, assess the likelihood to pay based on a tried and true formula, and sometimes even employ a computer screening process.
Finding a new tenant when you only have one (or a few) properties to advertise is far more difficult than casting a wide net advertising for tenants for multiple properties. You haven't really saved much if your rental is vacant for an extra month or two!
Professional property managers play by the rules. Because it is their vocation, they are up to speed on all the intricacies of landlord-tenant law…how many days notice to pay or quit, how the eviction process works, etc.
Property managers have special accounts set up for holding escrow, and accounting for interest which under certain circumstances must be paid to the tenant.
Paperwork! Because they've "seen it all," property managers have comprehensive application forms and lease documents, walk through forms, etc. that address every situation imaginable. That offers you far more protection as a landlord than using pre-printed forms online.
Perhaps the most valuable asset of all is that professional property managers have a reliable network of affiliates – everyone from handyman to plumbers and electricians that they can count on in an emergency. They also work with attorneys who specialize in rental properties as well as tax professionals to give you sound advice when applicable.
Thorough inspections, both before move in and upon move out, are essential to a smooth transition. Having an experienced, objective 3rd party to conduct these inspections and insure that the appropriate follow up paperwork is completed is a must.
Typically, hiring a professional property manager costs between 10 and 15% of the monthly rental income. In my view, well worth it! Email us at concierge@lizmoore.com for more infomation on how to go about hiring a property manager.
Interested in learning more about real estate investment strategies? Download our free eBook!
Are you interested in hot real estate topics, tips and trends?
Click below to subscribe to our blog!