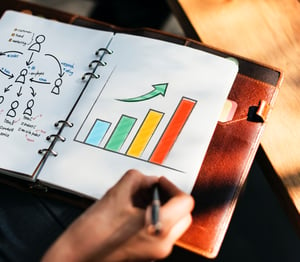 Real Estate Assessments are up in the majority of counties across the Richmond area and the news has homeowners buzzing.
Hanover County will see its largest year-over-year increase in the past decade by 6.1%. According to the assessor's office, the reassessment of 37,000 properties and new construction will increase the value of the county's total taxable property by $856.6 million.
The median assessment of a Hanover County home will be $277,700, an increase of 7.7% over the current year.
In Henrico County residential real estate assessments were roughly 4.8% higher than last year's, with the average assessment at $255,000.
Henrico's tax rate is 87 cents per $100 of assessed value, meaning that the average real estate tax bill for Henrico homeowners will increase by about $92.
The average assessment in Chesterfield County increased by about 3.7%, with the average single-family home assessed at $250,000. Here, the county's real estate tax rate is 96 cents per $100 of assessed value.
What does this mean for homeowners? The market is strong and there's not a lot of inventory. If you have been thinking about selling, now could be the time! Email us at concierge@lizmoore.com, or click below, and we can prepare a complimentary analysis of market value for you.