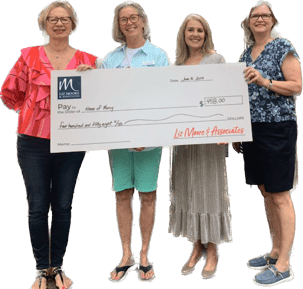 Elizabeth Jones, Holly Miller, and Nan Piland, agents with Liz Moore & Associates, hosted an office potluck lunch where $458 was collected for the Williamsburg House of Mercy.
House of Mercy provides a safe and welcoming environment for area homeless to find respite, receive services, and work toward ending their homelessness, and emergency assistance and supportive services to those struggling to maintain housing and regain stability.
Liz Moore & Associates' Potluck with a Purpose lunches are held monthly and are hosted by agents and staff. The host cooks and provides lunch for a cash donation to the cause of their choice.