A short drive away, the beautiful Northern Neck invites you to escape to the tranquil land by the Chesapeake Bay. The Northern Neck is a great place to get away from it all while enjoying Virginia's beautiful coastline.

The Northern Neck is comprised of five historic counties including King George, Westmoreland, Richmond, Lancaster, and Northumberland Counties. This region abounds with natural beauty, history, wildlife, local
seafood and wine, recreation, shopping, hospitality, and more.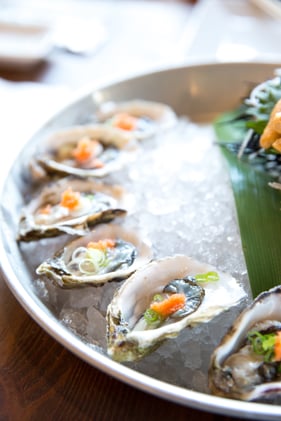 The waterfront is the biggest attraction in the Northern Neck and there are so many ways to enjoy the Rappahannock and Potomac Rivers and the Chesapeake Bay! Enjoy a cruise across the Chesapeake Bay from historic Reedville at the tip of Virginia's Northern Neck to quaint Smith Island, only 13 miles away, yet a world apart. You'll see the crabbers and the fascinating soft-shell crab "farms" as you come into Smith Island. Rent a kayak or paddle boat or charter a boat for the day to enjoy the area's pristine waters and beaches.

Want to try something new? Learn to sail at Premier Sailing in Irvington, or learn to row at sculling camp at Calm Waters Rowing in Lancaster.
The Northern Neck boasts 21 sites on the Coastal portion of the Virginia Birding and Wildlife Trail. The trail is a driving trail with loops off the main trail, linking some of Virginia's best wildlife-watching areas with walking and biking trails. Visitors can drive, bike, hike, walk, and kayak through breathtaking state parks, rivers, or wetland marshes and enjoy the abounding natural wildlife.

The Northern Neck is full of opportunities to sample the local seafood, especially oysters. Oysters take on the flavor of the waters in which they are harvested and the salinity levels of the Chesapeake Bay and its major
tributaries are ideal for sustaining great tasting oysters. The Virginia Oyster Trail is a visitor-directed experiential "journey of discovery" program featuring Virginia's Oyster regions. The Northern Neck comprises Region Four of the Virginia Oyster Trail where you'll find sweetwater oysters with a light cream taste. You can visit www.virginiaoystertrail.com to learn more.

If sampling local wine is more your taste, visit the Chesapeake Bay Wine Trail. The Northern Neck's seven wineries invite visitors to sample award winning varietals, learn pairing tips, and enjoy tours of winemaking facilities. The vineyards often participate in events like oyster crawls, wine festivals, and other events.
Visit www.chesapeakebaywinetrail.com to learn more.

Along with beautiful vistas, history, and outdoor activities, the Northern Neck offers a wide variety of fun shops, art galleries, and antiques stores to explore. Wander through Irvington's unique shops and enjoy all the fun of their farmer's markets. Or stop by the Westmoreland Berry Farm to stock up on fresh fruit and produce in season and the farm's own line of gourmet fruit preserves, after shopping enjoy a fresh fruit sundae on their deck overlooking the Rappahannock River.

History buffs will enjoy visiting historic homes such as Stratford Hall Plantation - the home of two signers of the Declaration of Independence, Richard Henry Lee and Francis Lightfoot Lee, and birthplace of Confederate General Robert E. Lee; Pope Creek farm- George Washington's Birthplace National Monument; and Historic Christ Church, built in 1670.

If you'd like to extend your day trip, there are many different lodging options including camping at the Chesapeake Bay Camp Resort, renowned Bed and Breakfasts like Belle Grove Plantation and the Hope and Glory Inn, and decadent escapes like the spa at The Tide's Inn.

The region abounds in nature, waterfront recreation, historic villages and towns, antiques, classic B&Bs, local
seafood, great golf, boutique shopping, and friendly folks. Plan your day trip today!
Are you interested in hot real estate topics, tips and trends?
Click below to subscribe to our blog!