In a recent Merrill Lynch study, "Home in Retirement: More Freedom, New Choices" they surveyed nearly 6,000 adults ages 21 and older about housing. According to that study, "an estimated 4.2 million retirees moved into a new home last year alone." Two-thirds of retirees say that they are likely to move at least once during retirement.
The top reason to relocate cited was "wanting to be closer to family" at 29%, a close second was "wanting to reduce home expenses". See the chart below from Keeping Current Matters for the top 6 reasons broken down.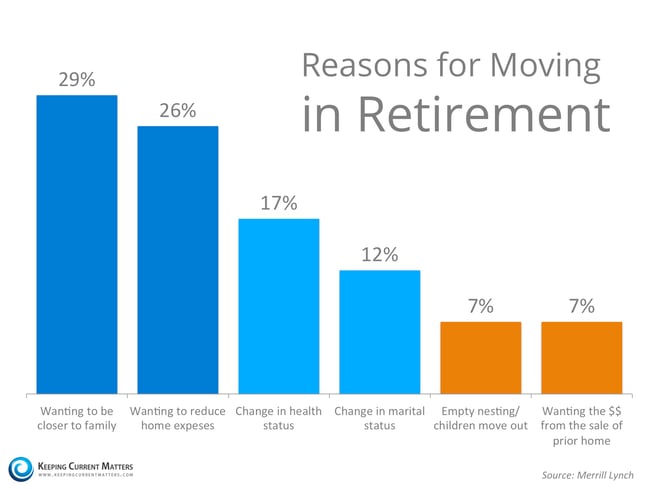 Find out what the best decision is for your situation! Email us at concierge@lizmoore.com, or click below, and we'll be happy to connect you with someone who specializes in senior moves!
Are you interested in hot real estate topics, tips and trends?
Click below to subscribe to our blog!