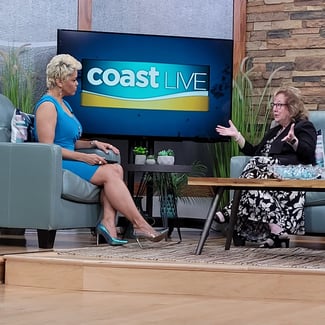 Contact Information:
Bob Halloran
Marketing Director, Liz Moore & Associates
(804) 647-6336
bobhalloran@lizmoore.com
Release Date:
March 21, 2022
Liz Moore Interviewed on Coastal Live
Liz Moore, President of Liz Moore & Associates and REIN MLS, was recently a guest on Coastal Live. Coastal Live airs weekdays at 9 a.m. on News 3 WTKR and aims to celebrate people and places, the sights and sounds, the food, fun and flair that is coastal lifestyle in Virginia.
On this segment Liz discussed the housing market in Hampton Roads today, and how she expects it to change in the coming months.
Click here to watch Liz's full interview.
###