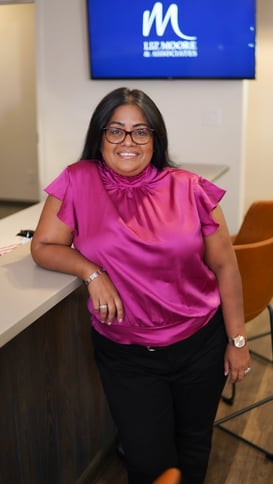 Liz Moore & Associates, a leading real estate agency renowned for delivering an extraordinary client experience, is delighted to announce the appointment of Savitri "Vidi" Payne as the new Director of Property Management. Vidi's extensive experience and impressive track record make her a valuable addition to the Liz Moore & Associates team.
As Director of Property Management, Vidi will spearhead the firm's property management division, overseeing a diverse portfolio of nearly 600 residential properties, and a team of 9 property managers and support staff. Her role will encompass implementing innovative strategies to optimize return on investment for owners, enhancing client satisfaction, and strengthening the company's position as the premier property management service provider in the region.
With nearly 30 years of experience in the real estate industry, Vidi brings a wealth of knowledge and expertise to her new role. Her keen understanding of market trends, property regulations, and tenant relations has earned her a reputation for delivering exceptional results and fostering long-lasting partnerships with property owners and investors.
"We are thrilled to welcome Vidi Payne as the Director of Property Management at Liz Moore & Associates," said Liz Moore, President. "Her dedication to excellence and proven leadership in Tidewater property management make her the perfect fit for this role. We are confident that Vidi's expertise will further elevate our property management services, and we look forward to achieving new heights under her guidance."
Vidi shared her enthusiasm for joining Liz Moore & Associates, saying, "I am truly honored to be a part of such a reputable and forward-thinking company. Liz Moore & Associates' commitment to delivering an extraordinary client experience and its outstanding team of professionals align perfectly with my values and aspirations. I am excited to contribute to the company's growth and build upon the solid foundation it has established over the years."