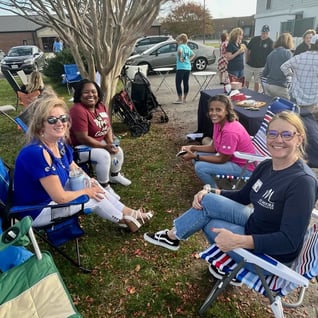 The Liz Moore & Associates Peninsula Office held their second annual Military Appreciation event on November 5, 2022 at Oozlefinch Beers and Blending on Fort Monroe in Hampton.
Agents invited their military clients out for an afternoon to thank them for their service to our country.
The event was a casual picnic to show appreciation for active duty and veteran clients. Barbeque lunch, beverages, and live music were provided. The afternoon was spent playing cornhole games, dancing, and spending time together in great conversation.
"We have the honor of helping so many military families with buying and selling homes, given the area we live in," said Donna Moyer, Managing Broker of the Liz Moore Peninsula Office, "and this is just one small way we seek to show our appreciation not just for their business, but rather for their selfless sacrifice for our country.