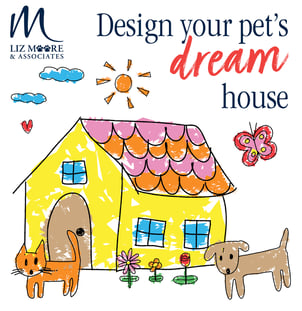 Calling all kids! Get your crayons and pencils out...it's time for a contest!
Draw your pet's dream home and have your parents send it to dreamhouse@lizmoore.com by May 31st. Is it a castle? Or a fort? Maybe it's the house you live in? We've got great prizes! One winner and two runners up will be selected in age categories 0-4, 5-9, 10+. All drawings will be posted on our Facebook Page for voting.
We ran a kids dream house contest last year and had so much fun we couldn't wait to do it again.
Click to see last year's winners.