Eighty-three percent of millennials in a recently released report by the National Association of REALTORS® (NAR) say they are delaying their home-buying plans by a median of seven years as a result of their student loan debt.
Homeownership is not the only thing being affected by student loan debt. Millennials are also postponing career changes, children, marriage and retirement savings. Forty-one percent of millennials have put off marriage; 61 percent have skipped a retirement savings payment; and 86 percent have stayed in an unsatisfying job, or taken on a second job or one outside of their field, as a result of student debt.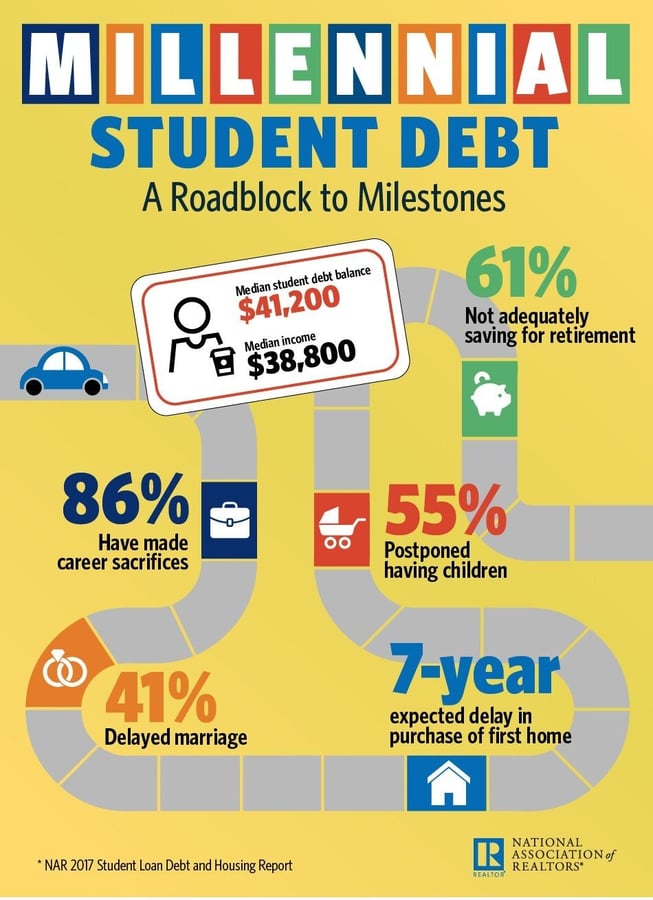 Are you looking to start the home buying process but aren't sure if you qualify because of college debt? Email us at
concierge@lizmoore.com
, we'd love to help!