Are you looking to add a touch of freshness to your kitchen? Look no further than the Farmers' Market at City Center! Enjoy your pick of locally grown herbs, plants, vegetables and fruit. Also explore a variety of free-range chicken, seafood, pork and bison. Finally, be sure to check out the selection of local breads, baked goods and dog treats for your furry four-legged friend. The Farmers' Market will take place on Thursday, September 28th from 10 AM to 2 PM at 700 Town Center Drive, Newport News, VA 23606.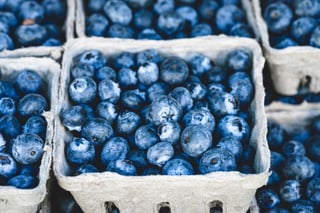 Interested in finding more things to do in and around the Historic Triangle? Subscribe here to our blog as we post ideas frequently. You also can purchase a copy of Liz's recently published book, 101 Reasons to Love Living in the Historic Triangle, in either paperback or e-book version by clicking the button below.
Are you interested in hot real estate topics, tips and trends?
Click below to subscribe to our blog!