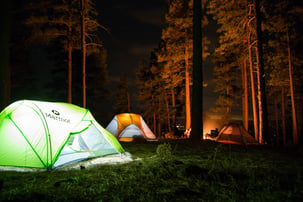 If you've ever wanted to camp out at Kings Dominion, here's your chance.
At Coaster Campout on Friday, Aug. 18 to Saturday, Aug. 19, you can camp overnight in the park and get extra ride times on Friday night and Saturday morning.
Camp sites are located along Dominator walkway (adjacent to the coaster).
Tickets to Coaster Campout are $250 and include admission for four people to the theme park. Some meals and snacks are also included. There are only 40 campsites available.
This is the third year for Coaster Campout. The proceeds from the campsites sold will go to the Boys & Girls Clubs of America.