Why settle for anything less than what you really dream about? The latest in kitchen design, outdoor living spaces and amazing new fixtures will delight and inspire you! Today's energy efficient systems and the lowest interest rates in history make it more affordable to build your dream home than ever before.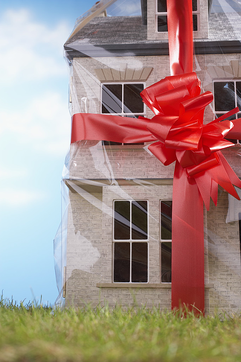 There are a number of options for new homes in Williamsburg, VA: everything from spacious condos in New Town to 55+ living in Colonial Heritage to brand new single family homes in popular Monticello Woods. And, that's just for starters. Now is also a great time to pick up a great deal on a lot, and find a builder to build your dream home.
Buying a new home in Williamsburg is vastly different than buying a pre-owned property; you owe it to yourself to have representation by an agent who can advocate for you with the builder, and guide you through the process. There are many, many decisions to be made when you build a new home, and having expert assistance is worth it. A savvy agent can help you choose a builder, pick out a floor plan that meets your needs, negotiate a contract, help you secure competitive financing, and assist with selections throughout the process.
Tell us a little bit about your dream home, and we'll arrange for a complimentary consultation with a new homes expert who can point you in the right direction!