In February, the new model home for sale in Monticello Woods will be complete! The popular Southern Living "Savannah" plan has 3 bedrooms (plus a bonus room!) and 2.5 baths. Priced at only $475,000, this one story ranch floor plan won't last long.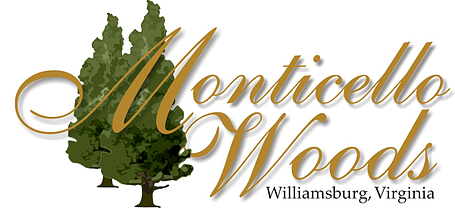 Monticello Woods is centrally located in Williamsburg, in the heart of town and one of the most desirable locations in James City County. It is just minutes to Target, Martins, and lots of other popular shopping spots, as well as a large park (Kidsburg, tennis, walking trails and lighted ball fields), the Williamsburg National Golf Course, and the Virginia Capitol Bike Trail. The community, which borders historic Powhatan Creek, also features 50 acres of community land, and features its own clubhouse and pool, hiking trails, and several ponds.
Award winning Wayne Harbin, Builder is a member of the Southern Living Builder program, which affords access to a select portfolio of Southern Living plans, or you can choose your own plan. Homes for sale in Monticello Woods average 3000 square feet, but range from 3 to 6 bedrooms and everything in between. The Harbin's run a family business that has been delivering quality custom construction in Williamsburg and surrounding markets since 1985.
Once complete and decorated, the new Savannah model home will be open to the public on Fridays, Saturdays and Sundays from 1-4 pm. Stop by for a tour, or call us for more information at 757-645-4106.