Are you curious about the home of Virginia's last royal governor? Tour the Governor's Palace in Colonial Williamsburg and discover how the governors and their families lived. This tour is most acceptable for families with young children (grades Pre-K through 6) and space is limited. A free reservation ticket in addition to a Colonial Williamsburg admission ticket is required. Two twenty-five minute tours are available daily from 10AM to 1PM.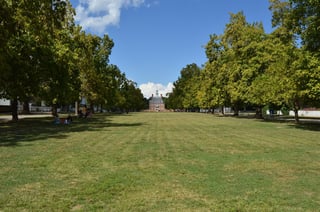 Interested in finding more things to do in and around the Historic Triangle? Subscribe here to our blog as we post ideas frequently. You also can purchase a copy of Liz's recently published book, 101 Reasons to Love Living in the Historic Triangle, in either paperback or e-book version by clicking the button below.
Are you interested in hot real estate topics, tips and trends?
Click below to subscribe to our blog!