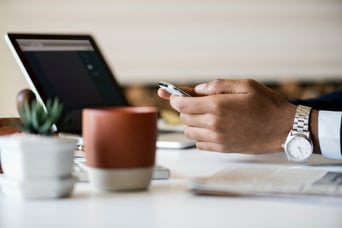 By Liz Moore
Hiring the right real estate professional is probably the single most important decision you'll make when you put your home on the market for sale. I recommend interviewing a few agents from different firms before making a choice. There are 10 questions you should ask before you hire a real estate agent - part 6: past clients!
Question 6: May I have contact info for the sellers of your 3 most recent listings sold?
Nothing is more telling than a recent client's experience. By asking for the 3 most recent sales, you avoid the agent choosing their favorite clients to give you a reference. When you make the call, ask if the seller would hire the agent again, what they did that was most valuable, and what they wish the agent had done differently.
Be certain to also ask about communication: how often did they hear from their agent?

Are you are thinking about about selling your home? Download our eBook, "10 Questions Every Seller Should Ask Before They Hire a REALTOR®".