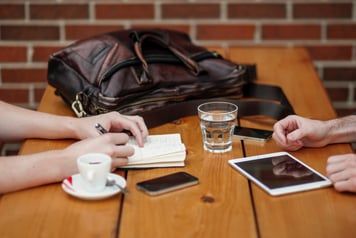 By Liz Moore
Hiring the right real estate professional is probably the single most important decision you'll make when you put your home on the market for sale. I recommend interviewing a few agents from different firms before making a choice. There are 10 questions you should ask before you hire a real estate agent - part 3: marketing!
Question 4: Tell me about your real estate experience and track record.
A good REALTOR® does not necessarily mean 40 years in the business – as a matter of fact, that actually may translate to an agent who is out of touch with progressive online strategies that are essential in today's market. Your agent should be fluent in the market and be able to explain current trends in your neighborhood (# of sales, sold: list price ratios, time on market, absorption rates), as well as a familiarity with listings and sales.
Instead of asking how many homes they have sold, ask how many of their listings have not sold, and why.
Are you are thinking about about selling your home? Download our eBook, "10 Questions Every Seller Should Ask Before They Hire a REALTOR®".