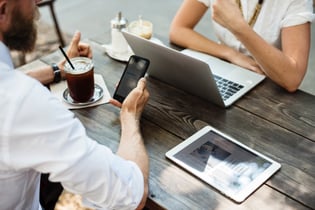 By Liz Moore
Hiring the right real estate professional is probably the single most important decision you'll make when you put your home on the market for sale. I recommend interviewing a few agents from different firms before making a choice. There are 10 questions you should ask before you hire a real estate agent - part 3: target buyer!
Question 3: Who is the target buyer for my home?
To catch a buyer, you must think like a buyer. Step one in putting together a solid marketing strategy is determining who are the most likely targets: is it a 55+ downsizing couple, or is it a young military family? A good marketer will know the answer(s), and will definitely not be surprised by the question.
Are you are thinking about about selling your home? Download our eBook, "10 Questions Every Seller Should Ask Before They Hire a REALTOR®".