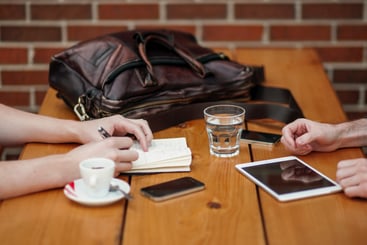 By Liz Moore
Hiring the right real estate professional is probably the single most important decision you'll make when you put your home on the market for sale. I recommend interviewing a few agents from different firms before making a choice. There are 10 questions you should ask before you hire a real estate agent - part 10: why?
Question 10: Why should I list with you?
In most real estate markets, only a small percentage of agents sell more than 4 or 5 homes per year. While experience isn't the ONLY key to a great agent, it is important. Your agent should be committed to real estate as a full-time career, be responsive, and care about your objectives in the transaction. A good agent will ask you what is most important to you. In addition to understanding the market, and having a strong marketing strategy for your home, a great agent is also a skilled negotiator, and will protect your bottom line throughout the transaction.
Are you are thinking about about selling your home? Download our eBook, "10 Questions Every Seller Should Ask Before They Hire a REALTOR®".