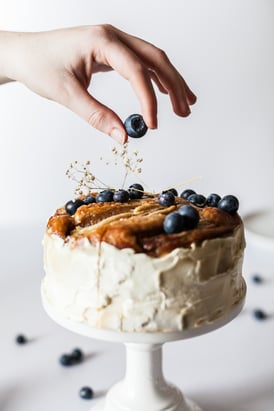 So, the cold weather has you spending more time indoors and you're getting bored. We're here to help with 10 family fun ideas of things to do inside when it's cold outside!
1. Plan that vacation you're dreaming of taking
Research shows how important it is to take time away and recharge, and what better time to map out that warm vacation than on a cold blustery day stuck inside?! This is an opportunity to get out your travel magazines and your computer and research destinations and activities. A little planning can go a long way; you can research airfare, hotels, and excursions. The anticipation and excitement is sure to warm you up and help pass even the coldest day.

2. Play a game
Just as physical exercise helps in improving and strengthening your muscles, cognitive games help to indulge one's brain in constant stimulation, thus improving the brain's performance. You can break out a board game, a card game, or make up your own game - just grab the family and start playing. You'll have fun, laugh, and make memories together.

3. Take a relaxing, indulgent bubble bath
You know that bath bomb you received as a gift, or the bath salts you have on display? Put them to use! In today's busy world we rarely take time to slow down and relax. And what better way than in a warm bubble bath?
4. Read a book
Many of us have great aspirations with lists of wonderful books we want to read but we rarely find the time to do it. Slow winter days are a great time to grab a book and snuggle under a cozy blanket. You can read to your children or set aside time for everyone to read their own book. You'll stimulate your brain, reduce stress, and you might even learn something!

5. Cook something
Get out a cookbook or get online and find a new recipe that you've been wanting to try. This is something the whole family can do together. The little ones will enjoy helping while learning about measuring and everyone will enjoy the yummy finished product! You can even create a book of family favorites to help on those nights when you struggle with ideas for dinner.
6. Go camping!
Who says you can only camp outside? You can pitch a small tent indoors or just grab some sheets or
blankets and make an old-fashioned fort. Pillows and sleeping bags can add to the fun. You can have a
picnic in your "tent" and tell stories. This is something the whole family can enjoy together for hours with no electronics, what parent doesn't love that?!

7. Have your own film festival
Queue up some classics, create a theme like "movies about vacations," or have a marathon screening of a TV series. Pop some popcorn and gather the family and enjoy the shows. You can even discuss the movies or shows afterwards and hold your own awards ceremony.
8. Host a tea party
Dress up in your Sunday best, dress up your table, and bring out your good china. You can serve tea for the adults, juice for the kids, and easy sandwiches cut into fun shapes with cookie cutters for snacks. Kids can help with the guest list and include their furry friends, dolls, and/or stuffed animals. And bonus, everyone can practice their best manners!
9. Try a Pinterest craft
So, you're not a Pinterest parent - you don't create works of art with string and paste or host jaw dropping
parties for under $2.00, now is the time to experiment! Try making a sugar scrub with coconut oil, sugar, essential oil and food coloring. Try dipping pretzels in melted chocolate and decorating them with leftover sprinkles from the holidays. Some of these Pinterest experiments might be easier than you think and could turn into a Pinterest win. If not, you'll have the makings for hilarious pictures for your Pinterest fail post to social media!
10. Brush up on your mixology
All of that Pinteresting and fort making might have you reaching for an adult refreshment! Why not try
shaking up a new cocktail, or a classic - like a Mad Men era cocktail, something you can impress your guests with at your next dinner party. Once you learn the basics you can alter the recipes to your tastes. You can
also read up on the differences between bourbon and rye, how to make simple syrup, and learn what the
heck bitters are! This is a fun way to wrap up a fun filled winter day spent inside.
With so many fun indoor activities, the hours will fly by as you relax, play, learn, and enjoy time together with your family.