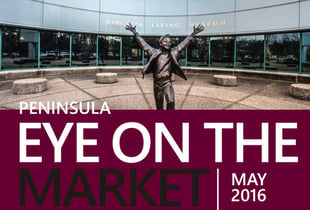 The Peninsula housing market has slowly gained momentum all year, especially in the lower price points.
Sellers can expect to get on average over 97% of their asking price, based on year-to-date numbers.
What does that mean for you? It's a great time to sell!
*Statistics are from the REIN Multiple Listing Service, and are based on January – May, and run date June 30th, 2016.
If you're a seller who has been wondering if it might finally be time to sell, email us at concierge@lizmoore.com, or click below, and we can prepare a complimentary analysis of market value for you – you just may be pleasantly surprised.
Are you interested in hot real estate topics, tips and trends?
Click below to subscribe to our blog!
Subscribe!